Welcome to Barnsley, where one education leader has big plans for realising lifelong learning in his community and delivering the skills that local organisations need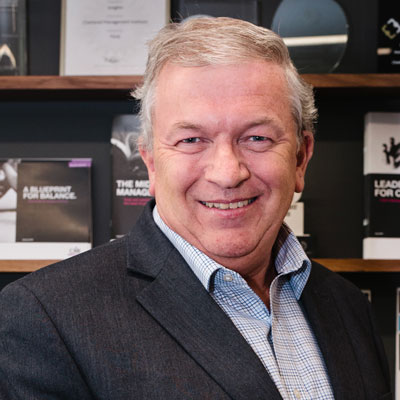 The government has demonstrated its eagerness to reform the further education (FE) sector with a White Paper on post-16 technical education and training. It aims to give support to people to develop the skills needed to get good jobs and improve national productivity. It also talks about further education reaching parity of esteem with higher education and abandoning the target of 50% going to university.
For some informed insight on this wide-ranging package of proposals and how colleges might meet this agenda, the guest for our latest Better Managers Briefing was David Akeroyd, deputy principal for development and productivity at the award-winning Barnsley College, which has 10,000 students in South Yorkshire. David, who has a background in banking and finance, began teaching 12 years ago and is passionate about equipping young people with digital skills. He has a vision for this former industrial town to become a powerhouse in the digital, creative and cybersecurity sectors.
Employers at the heart
David didn't pursue a traditional academic career himself and left school after his GCSEs. He has since become an advocate for learning the skills needed for the role that you want to do and for your future – as opposed to the academic route being the default.
"For me, the key message of this White Paper is asking employers what they actually need," he says. "Our young people have to be the ideal candidates for the jobs of the future, not the jobs we took when we left school. We need to be teaching and learning the skills that are needed for UK plc as it moves forward. So it's really reassuring to see that the government now understands the role that colleges and further education can play."
If successful, the White Paper will help build a post-16 system that puts employers at the heart of it. "As a college, we already work and consult with around 1,000 employers across the South Yorkshire region, and so our response to the White Paper is challenging ourselves to do an even better job of supporting local employers and their productivity by giving them the talent they need."
Driving improvement
There are a few important building blocks in supplying local employers with the skilled workforce they need. The White Paper proposes a local skills improvement plan (LSIP) and a skills development fund (SDF) in each region, explains David. "For example, the Chamber of Commerce in Sheffield would consult and represent employers in the Rotherham and Barnsley areas to develop a LSIP built on their skills needs," he says. "Barnsley College, as the lead partner for the SDF, will work with the rest of the educational sector to build the programmes that will deliver the skills required."
"Historically, educational institutions have been quite insular and not worked well together," continues David, "but the focus of the White Paper is providing the best for students and employers. Colleges and private training providers will need to set aside competition and collaborate to ensure we each do what we're best at doing, and that we drive improvement in our local economy."
Creating demand for skills
Another important component is the Lifetime Skills Guarantee – announced by the Prime Minister in September 2020. This promises that no matter a person's background or where they live, they can gain the skills they need to progress in work at any stage of their lives.
While there has always been a great need for adult education, the challenge has been to create demand for the training on offer, argues David. "There hasn't always been the demand from the individuals who ought to be undertaking the training," he says, "but I think the Lifetime Skills Guarantee will lead to a more demand-led system and encourage providers like us to work with employers and create an appetite for learning and developing skills that will lead to jobs. It will require a perpetual cycle of negotiation, discussion and collaboration with the sectors that have the job vacancies, then creating the demand and enthusiasm among people to reskill or upskill. It's incumbent on us all to really sell the idea of lifelong learning."
Sharing in growth
Last year Barnsley College opened its SciTech Digital Innovation Hub. Supported by the Department of Education and the Sheffield City Region Local Enterprise Partnership, the hub aims to help the town transition to a post-industrial future based on digital industries, including cybersecurity, network technologies and artificial intelligence.
"More than 90% of the young people in this area come to our college for their education," explains David. "And we want to help them share in the growth of these exciting digital industries. We've invested £1m in our state-of-the-art digital centre that replicates what people would experience if they were to work in these digital industries, whether that be as a network engineer, software developer or game designer."
The next stage in the hub's development, promises David, will be an accompanying centre that can support digital entrepreneurs, bringing the employers and jobs alongside the people acquiring the skills they need.
You might also like these posts on this topic:
Don't miss out - get notified of new content
Sign-up to become a Friend of CMI to recieve our free newsletter for a regular round-up of our latest insight and guidance.
CMI members always see more. For the widest selection of content, including CPD tools and multimedia resources, check out how to get involved with CMI membership.