An experienced mentor can deliver a lot of valuable advice, but a group of supportive peers can be just as beneficial to your career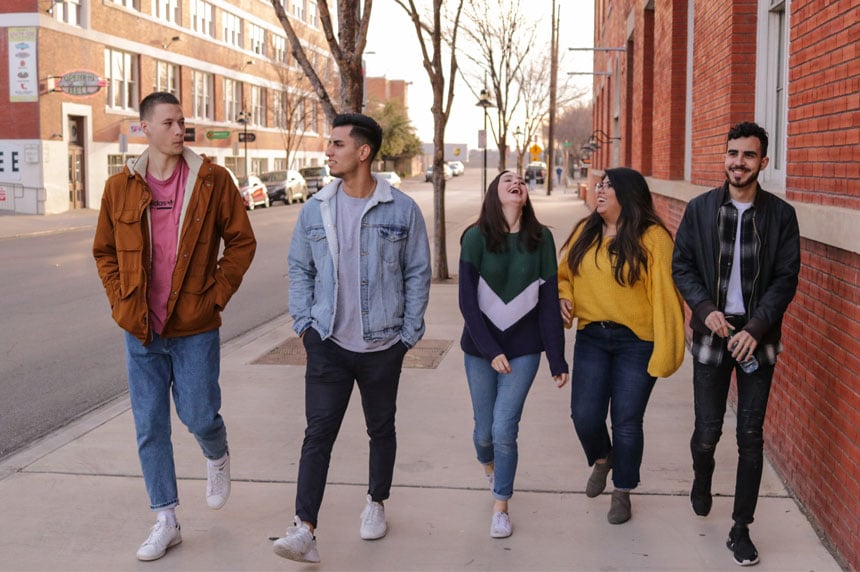 Ben Hall, product manager at MoneySavingExpert, has been in a peer mentoring group with this former colleagues, Sarah and Georgie. It came together by happy accident – as they moved on, they kept in touch and continued to offer support to each other.
"I'd never thought of it as peer mentoring, but now I've heard the term, that's exactly what it is," he says. "When we started working together, it happened naturally as we were part of the same team. Then it just continued from there."
The three of them were passionate about personal development and also about doing things better in the workplace. As the digital team at a large publishing house, they wanted to improve the processes and culture.
"We were all a similar age and at a similar level, so we were always looking for ways to improve both personally and within the organisation."
As they all left the company, they talked about the possibility of setting up their own business in the future. Though that didn't happen, it laid the groundworks for their regular career support meetings and conversations. "I'm really good at overthinking things and talking myself out of it, and Sarah and Georgie are really good at giving me perspective.
"When I handed in my resignation at the publishing house and they offered me a counter-offer, they were able to give me an objective view on the whole situation. When you're looking at other opportunities, you can talk through it with them – they might know something about the culture, or if it fits with my overall goals. They're neutral and honest about everything. It's like having a career coach for free."
So how do you make peer mentoring work for you?
Give It Some Structure
Hall's peer networking group is a combination of informal, unstructured advice and more formal, process-based activities. They meet for coffee regularly and ask each other for advice or outside opinions through their WhatsApp group. They also have short, regular ("we try for weekly") 'stand-up' meetings over the phone, in which they discuss short term and long term goals, and what they've done that month to achieve them. "It's a good way to keep you accountable and honest about what you're doing. It's pretty much stolen from startup culture."
The group also uses Trello boards to track and share their current goals and achievements and share books on improving leadership and productivity skills, among other things. "In the past we used Slack...On Trello, we can create tasks for each other, and move cards around which is good for keeping us all aware of what we need to talk about when we next meet up."
Look for Shared Interests – and Differences
"We all have a lot in common in terms of our aims and we're all quite creative, but we have our differences too. I would never consider myself to be organised in the same way that Sarah is, for example.
"You want people who share values. We all wanted to do things a bit differently, we wanted to be creative, and we were open to new ideas. We were all 'growth mindset' people, and that's what's really helped us."
Share the Roles
Don't leave everything to one person to do – it's important that you all contribute. "Sarah is very organised and that has really helped, but we're all pretty good at keeping things going. We've all brought in new tools and methods to help us improve, and we've all committed to trying them out," says Hall.
Join CMI's Future Leaders community to network with like-minded individuals, share experiences and get advice:
For any questions or queries please contact: social.media@managers.org.uk or press.office@managers.org.uk.