Blog:
Career advice… from TikTok?
Tuesday 22 June 2021
In the hands of the digitally literate Gen-Z generation, social media is entering its next phase: career advice on TikTok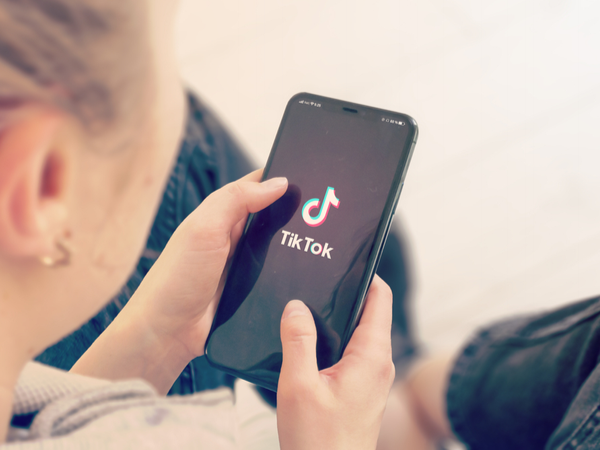 By now, we've likely all seen at least one TikTok dance, make-up tutorial or comedy sketch that's found its way onto other social media platforms. Mostly known for its lighthearted, short content, many more serious content creators are making their way to the platform. Therapists, doctors, and beauticians are reaching out to new audiences through TikTok – even Prince's Trust can be found there – and now, so are career coaches.
Especially in such turbulent times as we're in, we need to think outside the box when it comes to achieving our career ambitions and getting a company's attention. The social media site is even thinking of launching its own careers site in the US due to the popularity of job-themed content – So here's some of the best career advice from TikTok to get you thinking.
"Next time you apply for a job online, try this," says Madeline Mann, who works in human resources. "Hop on LinkedIn to help you figure out who the hiring manager is. You won't know for sure, but heck you're going to have to live with that uncertainty! In your email, say: 'I just wanted to let you know that I just applied for X role, and I'm so excited because your company…[then say something about the company that you really like].'
"Make this message really brief. Companies get so many resumés and they all seem so generic – so for you to take this time and reach out to say 'hey, I'm actually passionate!' makes a huge difference.
"This will dramatically increase the likelihood that they will look at your resumé and even respond to it. Only 5% of candidates do it – so do it!"
Becky, who uses the TikTok platform to share career advice snippets, outlines a three-step formula for following up after a job interview:
Say the person's name (no 'ma'am' or 'to whom it may concern')
Be gracious for their time
Mention something you talked about and say it resonated
Rawan, who works full-time at Facebook, shares videos exploring software and tech roles, how to use Google Certificates, and resumé dos and don'ts. Her advice to early career professionals is: "Your major doesn't matter half as much as you think it does. [So many] jobs require you to learn on the job. They look for potential and for an undergraduate degree as a way of getting in the door. Afterwards, it's your ability to perform."
Cynthia Huang uses the @careerbabe handle to give career advice, including a video on what you should say in your elevator pitch. "Your background - education, past work/internship/club experiences, what brought you to the present moment, and anything that connects you with the person (such as the same hometown or school)."
Career coach Jenny is big on personal branding and why you need it. "What is personal branding and why should I care?" she asks. "It means you stand for something. It solves the question: 'who knows you, and who should know you?' [It shows] you're consistent. It builds trust and credibility – and that's how you win hearts and minds."
Career coach Chelsea made a TikTok about what you don't need before landing your dream career, such as more experience, a perfect resumé, or spending hours applying – but says that what you actually need is "connections with decision-makers, to market your skills, [and to put your] mindset to work."
If you want to find more career advice on TikTok, try using the following hashtags: #careerdevelopment, #careeradvice, #leadership, #hr, #training, #nowhiring and #jobsearch.
CMI members can also find career resources on our Career Development Centre. With a CV360 review service, an interview simulator, and much, much more, we're there to help you along every step of your career path.
You might also like these posts on this topic:
Don't miss out - get notified of new content
Sign-up to become a Friend of CMI to recieve our free newsletter for a regular round-up of our latest insight and guidance.
CMI members always see more. For the widest selection of content, including CPD tools and multimedia resources, check out how to get involved with CMI membership.