You May Know How to Text and Have a Conversation Through Gifs – but Do You Actually Know How to Draft an Email?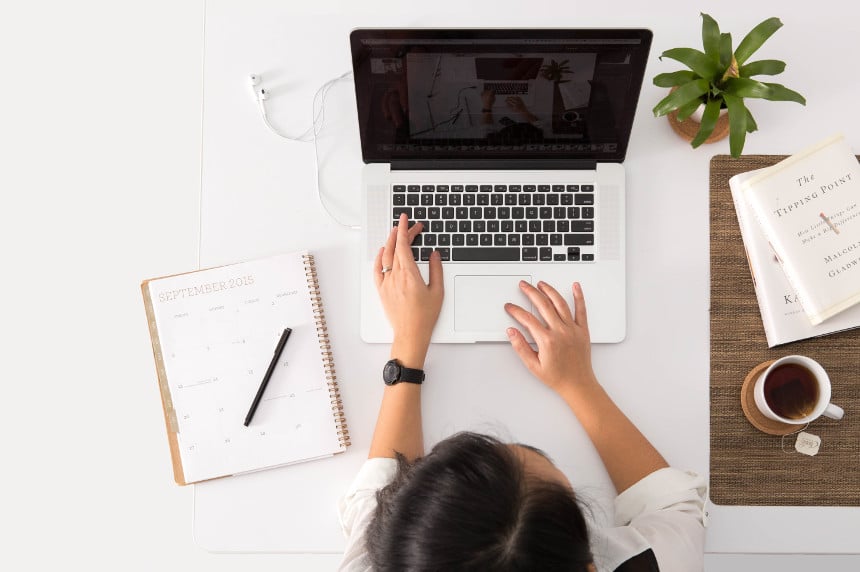 Emails. We all use them, but often it's taken for granted that everyone knows professional email etiquette. However, just because they're an everyday part of life doesn't mean you know best practice when putting fingers to keyboard.
We searched our inboxes to figure out why some were so good, and some not-so-good...of which they were many! Though email may not be an art form, it is the primary way we communicate professionally. Whether you're approaching your university tutor, submitting your CV for a job, or emailing your new boss, these tips will make sure that you're doing it the best way.
Be Professional
It may sound obvious, but unless you've personally bonded with the recipient or are sending an informal email privately, don't use text-slang or emojis. When your boss asks for an update, they do not want to receive an email from you with a gif in it, no matter how relevant you think it is as a response!
On informal email chains with your friends at work, the rules are lax – but remember that emails aren't easily unsent, and they can be shared without your knowledge. Whether you're emailing a group of your friends to make lunch plans or sending documents to external clients, keep it above board.
Layout
Generally, emails should follow the following format:
Dear Recipient,
I'm getting in touch to talk to you about [the topic or project]. Then follow with your questions, status update, or to schedule a call to discuss over the phone.
A simple sign off, such as "speak to you soon" or "warm regards",
Your name
Use a professional signature block as per your company's guidelines and make sure the contact details are correct – double check that phone number! If contacting someone externally, such as a stakeholder or client, be formal, introduce yourself, and make sure all the details they need are within the body of the email.
Think About Your Time
If you can reply to an email in a few minutes, do it. If it needs a bit more attention and action, flag it in your inbox and add the action onto your to-do list and go back to it. If the task will take a few days, respond to the email saying so and tell them you'll get back in touch when the task has been done, assuring them it's on your radar. It's very easy to ignore emails – but it's bad manners to do so. Emails are a communication tool – so do communicate.
If you're dealing with something urgent – such as moving or cancelling meetings at the last minute, or sharing bad news – never send an email. It is poor form to do so as you're not giving the recipient enough time to see it, nor are you being respectful to how this will affect them – so pick up the phone and call them in the above circumstances.
Attachments
When sending over attachments, make sure that each file is named simply and logically. If you're sending over a CV, for example, don't send it over while it's still saved as "rosie cv updated new" – title it as "Rosie Gailor – CV – Job Title"
Automatic Replies
When going on annual leave or have a day of back-to-back meetings, put your out of office on. You can set an internal and external one, so you can adjust your tone per audience. Explain that you'll not be contactable during these hours/dates, but will respond to all emails upon your return. For urgent matters, point them towards a colleague who can answer the queries.
Be Clear
If you are communicating with someone who can be vague, ask direct and specific questions or instructions, such as: "This task needs to be completed by the date in bold" or "Where is this project sitting along the pipeline?" Using bullet points is a good way of laying out a series of questions for the recipient to follow.
Equally, if you're responding to a long email with multiple questions, sometimes it's clearer to answer the questions directly beside the original question. So, when you reply, scroll down to the email and answer the questions in blue and bold, for example. This means no one has to keep scrolling up and down to link up answers and questions.
CMI's Top Tips:
On a group email, always check whether you've clicked 'Reply' or 'Reply all'
Always read through your email before sending to spot any typos or mistakes
When discussing confidential information, it's best to schedule a meeting rather than discuss over email, as it can be shared around other people without you knowing
Make sure your subject line gets straight to the point, so recipients know what the topic or query is
Add the email address last, so that you don't accidentally send it before it's finished or spellchecked
Make sure your font is legible (no one wants to get an email in Lucida Handwriting – Arial, Calibri, or Times New Roman are standard) and font size should be 10-12 point
Always double-check that you're spelling the recipient's name correctly
Don't shorten someone's name (i.e. from Rosie to Rose) without checking their preference!
Although Some People Type Like This Over Social Media, Use Usual Sentence Case While Typing Professional Emails
Think twice before forwarding on an email – there may be a reason it wasn't sent to someone else
Avoid passive aggressive language, such as "As per my last email…" or "Perhaps you misunderstood…" or "Well, actually…"