Blog:
Time to Talk Day 2019: the Conversations We All Need to Be Having About Workplace Mental Health
Written by Simon Blake OBE
Thursday 07 February 2019
This year's time to talk day is asking us to think about how to have effective conversations about mental health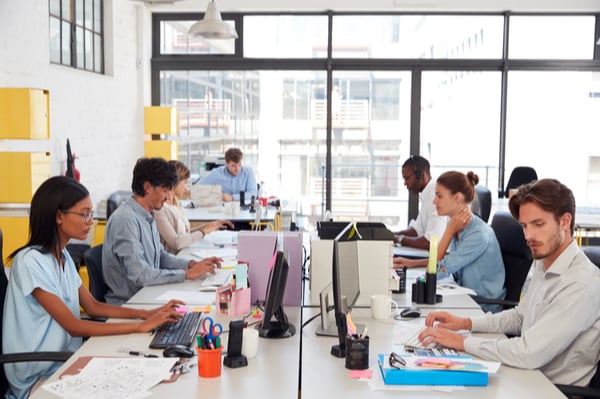 It is common knowledge that one in four of us will experience a diagnosable mental health issue in a given year, with today's research from the CMI showing that half of all managers have had a member of staff disclose a mental health issue. But it is also true that four in four of us have mental health, so we should all feel able to talk about it, in all areas of our life – including the workplace.
A third of our adult lives are spent working and it is natural that during this time we will be continually challenged and pushed out of our comfort zones, helping us to learn and grow. But there can also be factors, inside and outside of work, which impact negatively on us and it is important that we feel able to voice our concerns when this happens.
What Managers Can Do to Support Mental Health
As managers, we have a key role to play in creating a culture that ensures our people can thrive. Having an open conversation about mental health should start from day one.
By engaging with our staff we can explore what a supportive working environment looks like. We can also ensure that healthy job design is the basis for everything our teams do. This means that workloads, ways of working and expectations are realistic, suitable and achievable from the off.
The six core standards set out in the Government's 'Thriving at Work' report offer a good framework for employers looking to develop a mentally healthy organisation. These standards include creating a workplace mental health plan, developing mental health awareness among employees and encouraging open conversations about mental health, as well as signposting the support that is available.
Raising mental health awareness is vital for creating a positive working environment. It is here that mental health training plays an important part for every organisation – in particular for managers. Managers are ideally placed to spot changes in behaviour or performance that could indicate an underlying mental health issue.
Mental Health Training for Managers
However, as the latest CMI research makes clear, around half of managers have never received any training on managing mental health in the workplace. This needs to change.
Since 2009, over 15,000 organisations have used Mental Health First Aid (MHFA) England training as a way to break stigma, raise mental health awareness and encourage conversation around mental health – opening up pathways to support in the process.
Organisations as diverse as PwC, Three, Ford, Yorkshire Water, the Department for Work and Pensions, Thames Water and WHSmith have all made MHFA England training a core part of their wider wellbeing strategies, while also taking steps to create healthy working conditions for their employees.
At MHFA England, we do this for our own staff in a number of ways. We offer resources to encourage self-care, promote health and fitness through a cycle to work scheme and free fruit, as well as providing two 'wellbeing weeks' in August and December – in addition to holiday entitlement – to give our employees time to rest and recharge.
Of course different organisations will have different needs. But thankfully there are different options out there to support managers and workplaces of all shapes and sizes. What is certain is that as employers and managers alike, we have a responsibility to take action – and only by looking at both sides of the conversation can we truly ensure our teams are not just surviving but are truly thriving.
Find out more about MHFA England training for your workplace at mhfaengland.org/workplace
You can also download MHFA England's free Line Managers Resource at mhfaengland.org/mhfa-centre/resources/for-workplaces/line-managers-resource
Image: Shutterstock