Blog:
Could Emotional Intelligence Be the Biggest Lesson of the World Cup?
Written by Dan Hughes
Friday 13 July 2018
The England football team showed us how to be resilient in four steps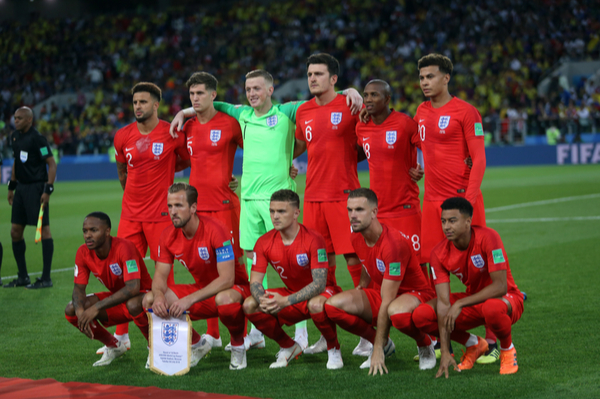 The change in style of both the England manager and players during this World Cup feels marked. They have focused just as much on psychology and sports science as the technical skills required to succeed. And with the best performance at a tournament since 1990, it seemed to work.
From the outset, a psychologist worked on the England team's mindset and psychometric tests used to help identify the best penalty takers. The pressure involved in playing for England is enormous and requires a huge amount of resilience. It's a word used repeatedly by commentators to describe both Gareth Southgate and his team. Underpinning this resilience is emotional intelligence (EI) and we can all acquire it.
The behaviours shown against Colombia were a perfect example. The England team demonstrated the ability to recover from negative experiences and come out even stronger. Underhand tactics from the Colombian team, followed by their crushing equaliser in injury time, piled on the psychological pressure. Despite this, the team progressed extremely effectively through what we call the Thrive Cycle of Resilience. From this we saw many of the key attributes of emotional intelligence that we need in working life.
The Thrive Cycle of Resilience Shown by the England Football Team
1. Survive
After conceding a late equaliser, the team initially struggled early in extra time but maintained their self-belief and showed impressive emotional control. They did not panic.
2. Adapt
The squad gradually recovered their poise as a team. They demonstrated an awareness of others, as well as the flexibility to adapt to their resurgent opponents.
3. Recover
When faced with a much-dreaded penalty shootout, this time England held their nerve. They took personal responsibility to turn it around when they fell behind. We call this personal power.
4. Thrive
Overcoming adversity built connections and trust within the team, a process which can apply in all environments. In addition, rather than getting over-excited after a penalty shootout, Southgate demonstrated reflective learning; he focused on how the team could improve in future games.
How Emotional Intelligence Can Help All Managers
The aspects of emotional intelligence that contribute to building resilience aren't just relevant for international sports men and women. We all face adversity in our work and lives. And what differentiates those who adapt, recover and thrive from those that don't is our ability to manage our experiences. Our attitudes, feelings and behaviours are not set in stone and can be used to make us more personally and interpersonally effective. Like any skill that can be developed (including taking penalties), using the thrive cycle of resilience takes repeated practice – but it's worth it.
Image: Shutterstock