A competitive salary and the opportunity to work for a well-known brand are no longer the only major incentives for attracting, hiring and retaining the most talented workers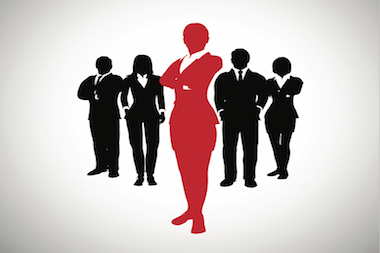 With more than one in three employees looking to switch jobs in the next year, according to a recent report by global management consultancy Aon Hewitt, Insights will assess how bosses face the challenge of giving their staff a more compelling work experience.
The Workforce MindsetTM Study found a distinct difference between the expectations workers had of employers, and what qualities made one company more attractive than another.
Strong management and leadership, a collaborative working environment, honest communication and a strong recognition of achievement or performance are all expected to be present within organisations, but the research found that workers said the best companies to work for are fun to work at, have a flexible work environment, a culture of innovation, strong ethical values, stimulating work and are an industry leader.
These key attributes, however, did differ between generations.
While Generation X (those born 1965–1978) and Baby Boomers (born 1946–1964) view stimulating work and the empowerment of employees as qualities that differentiate top employers, Millennials (born 1979–1996) see it as an expectation that should be present in all jobs.
With the Millennials set to make up 75% of the global workforce within the next ten years and many Baby Boomers moving into retirement, employers are faced with the task of providing more of the cultural and work/life balance qualities to keep their best young workers happy.
With many former tech startups leading the revolution, online payments company PayPal and Internet giant eBay became the latest in a growing list of firms to improve maternity and family leave and other benefits.
"It's not surprising that employees in their mid-twenties and thirties are more likely to job hop as they look to advance their careers and improve their pay and benefits," said Ray Baumruk, employee research leader at Aon Hewitt. "However, our research shows there is a clear disconnect between what Millennials expect and desire from employers, and what their employers are actually offering.
"This gap is negatively impacting the engagement and retention of this generation."
As expected, good pay and benefits are still the biggest factor influencing employees looking for a new job. Interestingly, pay and benefits is also the main issue staff want to see improved at their current employer, with 24% of respondents counting it as their number one priority (and 42% ranked had it in their top three).
However, the flexibility of the role offered and position and success of the company within its industry were also considered major factors in deciding upon a new employer, the report showed. Baby Boomers are more likely than younger generations to be attracted to an employer based on how meaningful its work is, as are salaried employees compared to hourly employees.
Other than financial incentives, employees want to see greater recognition from their bosses for strong performance and more honest and clear communication throughout their firm.
Moreover, they're also looking for improved career development opportunities, greater flexibility, and stronger leadership – each of which are often linked with boosting staff engagement and satisfaction.
Less likely to quit their jobs, engaged employees are more likely to go above and beyond their job duties, be more motivated to do more than is expected and look for opportunities to drive innovations and improvements within their organisation.
By contrast, a lack of employee engagement costs companies up to £370million a year according to researcher Gallup, including 'presenteeism' and absenteeism. Paying attention to the engagement needs of workers could, therefore, be all important in retaining talent, as a new CV-Library study suggests some 7.7 million workers in the UK are planning to get a new job in 2016.
With over half of workers (54%) planning to make a New Year's resolution regarding their career, almost a third (31%) admitted that the thought of going back to work in January makes them feel unhappy about their jobs.
Pam Hein, partner, communication consulting at Aon Hewitt explained: "Younger employees want to work in an environment where information flows freely and authentically and where people know they can count on one another. The data show there is a significant opportunity for employers to offer a more unique and compelling work experience that will match what Millennials want, and in turn increase retention long-term."
What Can Employers Do?
Flexible working and career development opportunities are the two areas employers can propel their reputation and status among both prospective and existing workers.
From allowing employees to job share, work part-time, fewer days and have staggered hours, bosses who offer flexible working options to employees are looked upon favourably by female and younger workers in particular for showing an intent for working around the needs of staff.
The Aon Hewitt study found that 37% of workers view a flexible work environment as a differentiator at their current employer - the second most often cited differentiator behind a fun work environment.
Equally, flexibility ranked fifth on the list of desired improvement areas (behind pay, communication, recognition, and career development opportunities) and while women and men view flexibility as having similar importance, men have a more positive perception of their existing work/life programs and women are more likely to desire improvements in this area.
Employers who encourage their staff reach their career goals not only makes individuals' work lives more satisfying but help their organisation achieve success by meeting their business goals and targets. The Aon Hewitt study showed that more than three in five expect career development opportunities from all employers.
As such, it is important to ensure there are clear pathways to promotion, further training and certification and the additional rewards that come with seniority and greater responsibility.
One-third of employees cite good career prospects as a characteristic that first attracted them to their current employer and the same proportion also say it's what sets their current employer apart from most other organisations.
Millennials are also more likely to expect career and/or development opportunities from any employer, but Baby Boomers are more likely to see it as a differentiator. Across all age groups, however, one-quarter say great career prospects has a significant impact on employee engagement and satisfaction.