Education leaders face a specific set of challenges in keeping schools and universities going at a confusing time. Here's how some top educators are coping with returning to work.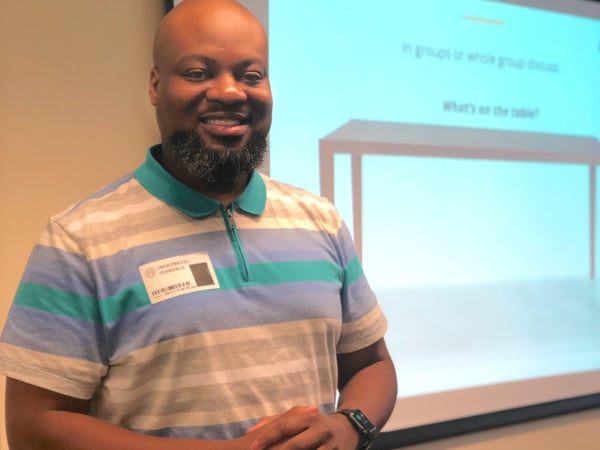 As confusion reigns as to whether it is best to remain working from home (for the sake of everyone's health) or return to the workplace (to preserve the collapsing economy) there is one demographic who have no choice but to try to restore the pre-Coronavirus status quo: those who educate children.
But having to steel yourself for such a task and put on a brave face for students can be mentally exhausting - so how do teachers and lecturers accomplish this, while leading at the same time?
"This is the million dollar question for school leaders!" says Nick Heard, executive director of National College of Education, one of CMI's higher education partners. "School leaders are driven by a compelling desire to do their absolute best for the communities that they serve and draw an immense amount of inner strength from this, often at the expense of their own wellbeing. Senior leader wellbeing is most definitely an area for focus most school leaders and something that is underdeveloped within the profession but across all leaders. It comes from an absolute commitment to do the very best for those that they serve. As Simon Sinek said, 'leaders eat last!'"
Clair Wilkins, bursar of St Dunstan's College in London, says that it's been 'absolutely essential' to keep a close eye on the temperature of the staff body during this pandemic. "It's an extraordinarily challenging time for everyone… Meaningful and useful communication has been key. Now, more than ever, staff need to know they are being heard."
At National College for Education, Heard has ramped up the communication with educators and learners in a move that has bolstered morale. "I am very conscious and present with my communication to all learners, sending out a weekly email to all learners with links to the weekly #NCELive podcast that we host," Heard says. "Twitter is also a big space for our learners, and lots of information and messages of support are shared there, from the NCE but also with learners supporting each other. These act as 'connectors' and enable an opportunity to reflect on latest government advice, the fragile situation that school leaders are dealing with – and laugh!
"Senior leadership tutors are also available via Calendly and run monthly Zoom engagements for all learners, providing opportunities for group reflection and connections – something sorely needed during the current Covid-19 situation."
There is something special about those who have a vocation for teaching young people and many of the traits that help them cope now are the same qualities that attracted them to the profession in the first place, according to Dr Ryne Sherman, chief science officer at Hogan Assessments. "Our research on the personality of educators suggests that the most effective educators share common characteristics," he explains. "First, they care deeply about the students they teach and have a strong desire to see them succeed. Second, they handle stress well and are confident in their knowledge and ability. Third, effective educators are well organised and principled, setting clear expectations for performance."
This means that in many respects "the characteristics of effective educators are similar to those of effective leaders," he adds.
This is part of a series of articles that explores education and blended learning – to share your experiences and potentially be featured in an article, get in touch today.
If you found this article useful, check out how else CMI membership can benefit you. With exclusive perks such as access to ManagementDirect, CMI's magazine, and a CV and career tool, there's something for everyone.
Those already part of the CMI community can log into ManagementDirect and find resources on communication and energising your team – get started today.
You might also like these posts on this topic:
Don't miss out - get notified of new content
Sign-up to become a Friend of CMI to recieve our free newsletter for a regular round-up of our latest insight and guidance.
CMI members always see more. For the widest selection of content, including CPD tools and multimedia resources, check out how to get involved with CMI membership.