Blog:
Promoting Potential Over Experience
Thursday 27 February 2020
Attitude is more important than aptitude, or so the saying goes. But promoting potential over experience can present some tricky challenges – here's how to navigate them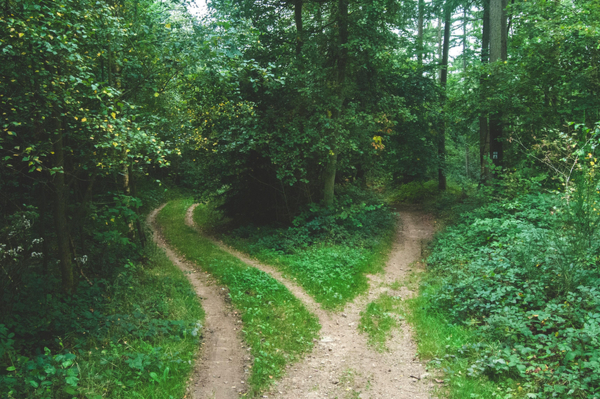 When it comes to career development, 82% of organisations promote based on tenure and individual performance, according to research by Gallup. Yet many are lacking the basic qualities needed to lead effectively. Operating as a meritocracy gives employees opportunities to progress up the ranks based on their talent and effort. However, promoting a less experienced worker who has potential over a more experienced or qualified person who lacks drive is not without its challenges.
Identifying talent in your organisation and developing those earmarked as high-flyers is often more cost effective than buying in highly-qualified recruits to fill roles. It is also a prerequisite for the motivation of your workforce, bearing in mind that 91% of millennials regard the potential for career progression a top priority when choosing a new job, according to research conducted by recruiter Robert Walters.
"If people have potential you have to give them opportunities, otherwise the most career-driven people will move," warns Susy Roberts, an executive coach and founder of people development consultancy Hunter Roberts.
Assessing Mental Resilience
The challenge is to spot whether the person would be able to cope mentally in a position of responsibility, warns Stephen Klemich, a consultant with over 30 years of experience. He has helped organisations such as PwC, Amex, KFC and Pizza Hut enhance their organisational culture and drive employee performance. "An inexperienced person can be afraid of making mistakes. This fear can lead them to become self-protective, which hinders their ability to take on feedback and improve their performance."
It's easy to spot if someone's smart and has a strong work ethic. However, a bad promotion can be an expensive business mistake. Robert Ordever, MD of O.C. Tanner Europe and a former head of HR at Harrods and Fulham FC, believes the trick is for employees to be promoted based upon their qualities and characteristics.
"They need to have an ability to inspire others and champion and support their accomplishments every step of the way. Humility, transparency, honesty and being appreciative of others are key qualities, as is someone who exudes passion in a sincere and inspiring way," Ordever says.
Recruit on Traits, Not Experience
Focusing your recruitment requirements on the relevant soft skills needed for the post, rather than simply on metrics such as qualifications and experience, can help address any friction among longer serving staff looked over for the promotion. "If you let it be known at the beginning of the recruitment process that attributes such as drive and tenacity are essential components of the job, it will help to justify your decision later on," says Sue Andrew, HR consultant at KIS Finance, says.
Look for ways to capture objective data to support your decision. Psychometric testing can be a useful way to obtain a more impartial view of a candidate's suitability for a role; you can match their soft skills to the requirements of the post. "While you won't want to rely on this type of data alone for making your decision, it can be a helpful way to justify selecting a less experienced applicant if they are shown to be a better personality match for role," Andrew says.
To ensure those with potential fulfil it, put strategies in place to give them the best chance possible and provide them with the tools they need to develop their professional skills. Have a clear development plan for them and offer ongoing mentoring.
If you're grappling with a decision like this, why not check out our decision-making workflow article? You can also sign into ManagementDirect and check out articles, videos, and book chapters featuring excellent tips on making tough decisions.