Blog:
The 20 Hottest Leadership Ideas And Thinkers In 2020
Tuesday 11 February 2020
This year's CMI Management Book of The Year competition focuses on the future of management and leadership. It's thrown up a dazzling set of ideas and thinkers. We thought you needed to know about them so, to help you impress your peers, here's a handy pr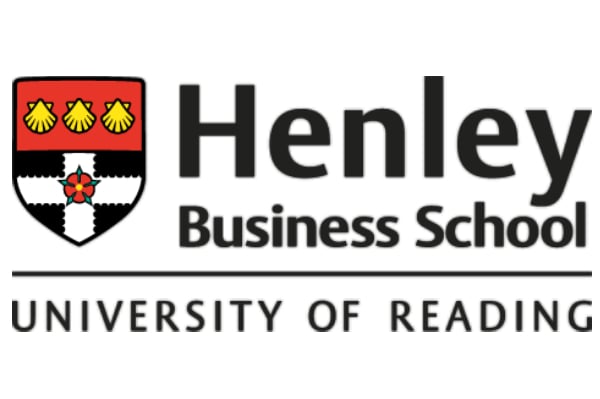 CMI's Management Book of the Year is one of the most prestigious competitions in publishing. This year, in tune with CMI's Management 4.0 project, the competition is focused on just one theme: the future of management and leadership.
The books cover everything the impact of new technology, shifting workplace demographics and the human dimension of management. And (shhh) in case you haven't got time to read all of them but still want to impress your peers, here's our handy precis of each winning book.
"So, the interesting thing about the future of leadership is…"
Lifelong Learning
Speak Up, Megan Reitz and John Higgins
Speak Up helps us understand the subtle elements that contribute to our holding back valuable ideas and observations. The authors' TRUTH framework – which is as practical as it is rigorous – identifies essential elements to help individuals find their voice.
Indistractable, Nir Eyal
We are living through a crisis of distraction. Plans get side-tracked, friends are ignored, work never seems to get done. Why does it feel like we're distracting our lives away? Here's what life could look like if you followed through on your intentions.
How to Lead Smart People, Arun Singh and Mike Mister
In many jobs people work their way up through a hierarchy, an experience that prepares them for managing a team. This book uses 50 simple lessons to show the reader in concise, pithy prose how to manage a team of equals with intelligence and diplomacy.
The Connector Manager, Jaime Roca and Sari Wilde
The Connector Manager argues that contrary to received wisdom, it is not the "always-on" manager who is ever on-hand to coach their team members (as well as getting their own work done) who is the most effective. Rather it is the "connector manager" who is far more realistic about their capacity to be always available to every direct report, and so instead encourages their team members to make the right connections with peers and experts themselves.
The Human Edge, Greg Orme
The challenge we face as a species is not to compete with Artificial Intelligence but to start differentiating ourselves from it, by becoming more human humans, says Greg Orme. It's time to make the most of your "human edge" by building on the 4Cs of consciousness (this means combining personal meaning with working mindfully), curiosity, creativity and collaboration. "Creativity is no longer a luxury for the few. It's a key skill for us all," he writes.
Society Transformed
Rebel Ideas, Matthew Syed
Success is no longer just about talent, or knowledge or skill, says former Olympian Matthew Syed in Rebel Ideas. Today, it is also about freeing ourselves from the blinkers and blindspots that beset us all, and harnessing a critical new ingredient: cognitive diversity.
Building an Inclusive Organization, Stephen Frost and Raafi-Karim Alidina
How do you crack the "inclusivity" nut? It boils down to making the most of the diverse mix of people you already have within your organisation (and want to have more of in the future), by not just paying lip service but by bending the organisation to include a multiplicity of views. "It's about people feeling a sense of belonging, feeling respected, and valued for who they are," write Stephen Frost and Raafi-Karim Alidina.
Entrusted, Ong Boon Hwee & Mark Goyder
Our system of wealth creation is at a crossroads. It has contributed to economic and social progress. Yet it has also fuelled many problems from climate impacts, and air pollution, to digital manipulation and the invasion of privacy. But what about positive solutions? How do we define the contributions that we all want business and investment to make?
The Human Moment, Amy Bradley
In an attempt to seek out human connection, many people spend more time at work than they do with family members, yet few of us have someone at work who we trust enough to share our vulnerabilities and talk to about the things that worry us. To be human is to suffer, yet our struggles can remain hidden from work. This book argues that compassion is a core human value, which is too often overlooked in business.
Why Do So Many Incompetent Men Become Leaders? Tomas Chamorro-Premuzic
In this timely and provocative book, Tomas Chamorro-Premuzic asks two powerful questions: Why is it so easy for incompetent men to become leaders? And why is it so hard for competent people – especially competent women – to advance? Chamorro-Premuzic points out that although men make up a majority of leaders, they underperform when compared with female leaders.
Technology And Patterns At Work Transformed
The Real Business of Blockchain, David Furlonger and Christophe Uzureau
Leaders of forward-thinking organisations are exploring how blockchain can transform the way they create and seek value. As blockchain becomes more widely adopted, it has the potential to radically change the way companies and societies operate, as transformative a paradigm shift as the launch of the internet.
The Joy of Work, Bruce Daisley
Bruce Daisley, European vice president at Twitter and host of the popular UK business podcast Eat Sleep Work Repeat, believes many of us feel worn down by a gnawing feeling of job insecurity and work that impinges more and more on our free time. "But while I think it's wrong to place the burden of fulfilment at work on the individual, there are things each of us can do to make our job, at the very least, a little more enjoyable," he writes in his entertaining new book.
Agile Transformation, Neil Perkin
While much has been written on the "why" of digital transformation, this book speaks to the "how". It's written for the businesses that remain stuck in outdated modes of working that keep them from moving fast. Packed full of practical advice, this book covers everything from why new operating models are needed, how to apply agile principles at scale, leverage digital-native processes and why change managers need to think big but start small.
The Future of Management in an AI World, Jordi Canals & Franz Heukamp
Artificial Intelligence (AI) is redefining the nature and principles of general management. The technological revolution is reshaping industries, disrupting existing business models, making traditional companies obsolete and creating social change. In response, the role of the manager needs to urgently evolve and adjust.
Everyday Chaos, David Weinberger
Automated Intelligence, big data, modern science, and the internet are revealing that the world is vastly more complex and unpredictable than we've allowed ourselves to see. So, how do we navigate this new reality where one prediction about the future can result in multiple outcomes, none of which we may truly understand, asks best-selling author David Weinberger, former co-director of Harvard's Innovation Lab. He shows how the best strategy for the future now requires holding back from anticipating and instead creating as many possibilities as we can. He coins the term 'unanticipation', which is really cool.
Business And Leadership Transformed
Align, Jonathan Trevor
Why do some businesses thrive, while many more struggle and fail? A key reason and the focus of this book is strategic alignment. This is the careful arrangement of the various elements of an enterprise from its business strategy to its organisation to best support the fulfilment of its long-term purpose.
Brave New Work, Aaron Dignan
"Work is harder than it used to be. Hours are long. Cycles are short. Wages are stagnant. Meaning is missing. The thrill is gone. Somehow, amid all our achievements, work has been failing us in a measurable way," writes Aaron Dignan, founder of The Ready, an organisation design and transformation firm. Organisations are not machines to be predicted and controlled, he argues; rather they are complex human systems, full of potential waiting to be released – and we could be doing much better.
The Infinite Game, Simon Sinek
The New York Times-bestselling author of Start With Why, Leaders Eat Last, and Together Is Better offers a bold new approach to business strategy by asking one question: are you playing the finite game or the infinite game? He explains that to succeed in the infinite game of business, we must stop thinking about who wins or who's the best and start thinking about how to build organisations that are strong and healthy enough to stay in the game for many generations to come.
Reinventing the Organization, Arthur Yeung and Dave Ulrich
The traditional hierarchical organization is dead, but what replaces it? Numerous new models have emerged, but leaders need to know what really works. How do you build an organisation that is responsive to fast-changing markets? What kind of organisation delivers both speed and scale – and how do you lead it?
Teal Dots in an Orange World, Erik Korsvik Østergaard
The Fourth Industrial Revolution demands new approaches to organizational structures and teams, argues Danish leadership advisor Erick Korsvik Østergaard. We need small self-managed teams, in a team-of-teams structure to be relevant to employees and customers, and in order to adapt to a changing world. Employee engagement, relationships, inclusion and freedom must be at the centre.
To read more about CMI's Management Book of the Year competition, head through here. Or share your views in our Management 4.0 campaign.