Here's why NOT having a head of employee experience is costing your business more than just employee turnover...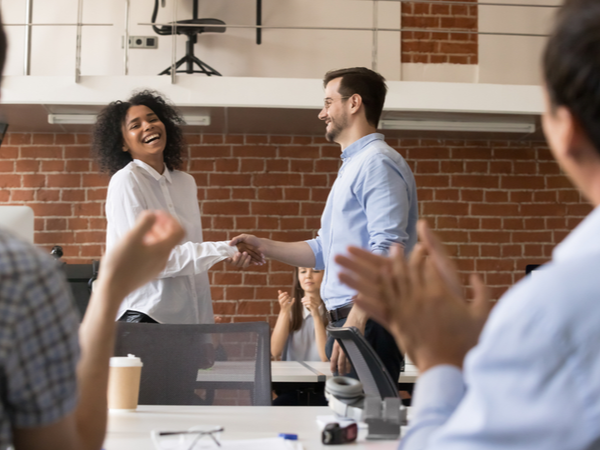 Employee experience (EX) roles are growing so fast that Recruiter.com is calling employee experience "the new HR." LinkedIn's Global Talent Trends Report for 2020 found that 96% of talent professionals believed that employee experience is becoming more important in their organisations. Employee experience roles are booming: more than 2.4 times more employees have the term "employee experience" in their job title now than they did in 2014.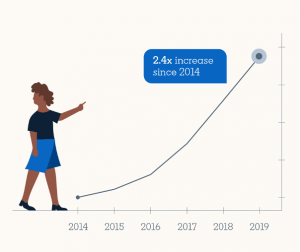 Of course, you might well be wondering…What's the difference between HR and EX?
One definition states that HR "helps an organisation deliver its corporate strategy and objectives by effectively recruiting and developing people and managing their performance."  EX is a component of that overall people strategy, in the same way that the customer experience (CX) is a component of a global marketing plan. The employee experience function supports the overall people strategy by creating a great work environment for people, driving engagement, and building a strong employer brand.
According to LinkedIn, employee experience covers the four Ps:
People: relationships between colleagues, customers and stakeholders
Place: the workplace or remote working environment
Product: the work itself
Process: the tools of the job and the ethos and policies that structure how work is done.
A People strategy that focuses on creating an exceptional employee experience will help companies outperform the competition across multiple metrics – from engagement to profitability. The secret to creating an outstanding experience is to map out the employee journey, and then identify opportunities to optimise each stage to increase the overall employee lifetime value for every staff member. For more tips on how to deliver the ultimate employee experience, check out the guide over on our blog here.
So, what does a head of employee experience actually do?
Typically, the head of employee experience owns the overall employee experience – what it's like to interview for, join, and work with your company.
The head of employee experience works at the intersection of HR, IT, marketing and internal communications, with a focus on making your business a great place to work across all the "4 Ps". Their responsibilities would include:
Making sure that your employees love working with you
Keeping retention rates high
Building and maintaining your employer brand to attract the best talent
Making sure that your workplace, tools and processes align with and support the culture and atmosphere you're aiming to build for your employees.
This intersection between talent management and branding means that some employee experience leaders come from outside the traditional HR career path. For instance, the new head of employee experience at Forrester (the world's leading market research firm) came from communications, rather than HR. He was charged with "forging an emotional connection between Forrester employees and the Forrester brand." Similarly, Virgin Media's head of employee experience, Jennifer Veevers, describes herself as "developing and building impactful employee experiences, through disruptive inclusion, engagement and branding."
Do we really need a head of EX?
For smaller organisations, managing the overall employee experience can probably be handled by the people team itself.
However, as businesses grow, and employee experience becomes of increasing importance to today's top talent, it can be helpful to centralise the responsibility for the overall employee experience under the remit of a 'Head of EX'. Depending on the organisation and your priorities, this position will either sit under the head of people (or head of HR) or work alongside them. As creating an outstanding employee experience grows in strategic importance, the head of people may even slowly transition to become a head of employee experience.
Employee experience is here to stay, and forward-thinking businesses should be investing time and energy in planning how to build and maintain a great experience for their employees, or risk struggling for top talent in the near future. It may well be time to add a head of employee experience to your team.
You might also like these posts on this topic:
Don't miss out - get notified of new content
Sign-up to become a Friend of CMI to recieve our free newsletter for a regular round-up of our latest insight and guidance.
CMI members always see more. For the widest selection of content, including CPD tools and multimedia resources, check out how to get involved with CMI membership.