Interview:
Five Minutes With… Pencka Gancheva Cmgr
Wednesday 09 January 2019
CMI insights is asking managers their game plans for 2019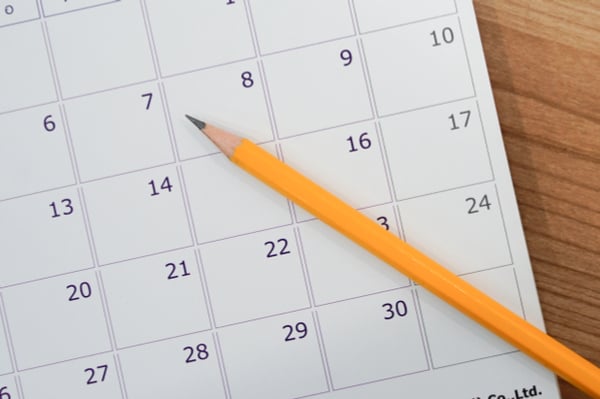 Management consultant Pencka Gancheva MCMI CMgr is an active member of the CMI community who has previously implored leaders to say 'no' to reduce the cognitive load. Here, she tells us more about her own management style and what changes she will be making this year.
What Does Your Current Role Involve?
My current management role requires overseeing strategy, planning and development on a wide range of projects. It involves forging partnerships with external organisations to identify areas for centralisation and improvement.
How Would You Describe Your Existing Management Style?
When it comes to management style, I consider myself a Democratic type. John Gastil, a Penn State University professor, claims those with a Democratic Style share responsibility among fellow-workers, empower team members, and aid the decision-making process. I am one of those team-focused managers who see talented and experienced staff as their peers rather than subordinates. I support that style because it clicks with my personal values and morals. I believe the Democratic style is a foundation for continuous and ongoing collaboration and positive environment.
How Can Managers Know When It's Time to Change Job?
There is a moment in each job when every day seems to become the same – there is a lack of mental and emotional enrichment. That is the time to say 'enough' and try something fresh. Great managers continue to grow their careers and their preferred management styles throughout their professional lives. Exploring new perspectives allows managers to deliver meaningful outcomes for their company.
What Aims Do You Have for This Year?
This year, I'll be encouraging my colleagues to express themselves. It's my goal to understand their personal powers and merits, not just their organisational skills and abilities. People are relieved and happy when they can put their heart and soul into their work, so I believe employees' integrity is vital for any business. Good managers need to put the 'human' factors above revenue. To support and get to know colleagues needs compassion and concern for others.
Read more: 50 business leaders have just been given rewards for kindness
What is Your View on Professional Development?
Investing time and resources in management qualifications plus ongoing training contributes enormously towards the development of tomorrow's managers and leaders. Personal, educational and professional development is the driver for higher productivity, growth and progress.
It is true that some people show certain aptitude towards leading, however, everyone has the capability to think deeper, create, search and find, apply and accomplish.
CMI offers professional training and qualifications to how managers and future leaders develop their careers