Interview:
Has everything really changed
Tuesday 07 July 2020
as we emerge from lockdown, new models of working are emerging. the challenge for managers is to find the sweet spot between what works for individuals and what suits the organisation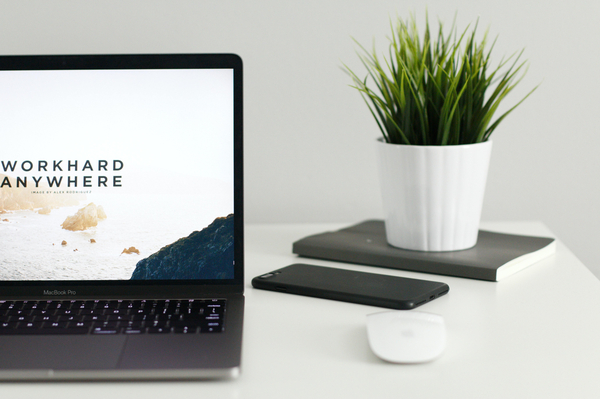 For years the adoption of flexible working has been a patchwork affair: some organisations encourage their people to flex their hours and place of work; others have built themselves on a flexible model. Indeed many employees in early-stage and digital companies may never have even been to an office.
But many organisations have continued to insist on the old '9-5' culture, that people have to come to an office or workplace – often so that managers and leaders can 'keep an eye' on them and 'monitor their performance'.
In the space of a few days in March 2020, the shift towards flexible working models accelerated dramatically as thousands of companies - and millions of workers - had to adopt new working models as a result of the Coronavirus lockdown. It's estimated that up to 30 million people in the UK have changed their patterns of work in recent months.
But now comes the reckoning. As lockdowns are eased, will organisations seize this opportunity to rethink their ways of working or will they revert to their old ways? UK secretary of state for health and social care Matt Hancock has suggested that he will investigate whether legislation is needed to support widespread working from home and that could make flexible working the default option. According to CMI research in June 2020, 93% of managers said it was important for them that an employer offered blended working for their employees in the future.
None of this is straightforward. While many people welcome flexible working, there's the danger of 'one-sided flexibility' with people offered little guaranteed work and/or little notice of changes to their work or hours. And there's the danger in some situations and sectors that flexible working leads to 'always on' demands on people.
It will fall to managers and leaders to navigate and negotiate a successful way forward. This was the subject of a recent CMI roundtable featuring business leaders and flexible working experts.
Endless uncontrolled flexibility isn't an option
Stephen Pierce CCMI, deputy managing director of Hitachi Europe, admits that they have had to 'accidentally' embrace flexible working. But he says that many of the previous concerns about "performance management when people aren't there" have evaporated. Now there needs to be a serious-minded review. "We can't have a free-for-all," he says. "What we want is a mature conversation between individuals and companies recognising the learning from this current situation to ensure that we keep the best of what's happened over the past few months, what we've learned, and how we've changed. And if we can do that, we can capture the best of it. Maybe there are some things we can't continue to do. Endless flexibility isn't an option."
Don't assume that everything has changed
Jeannette Lichner CCMI holds a number of board positions in the public, commercial and charity sectors, and so has a view across the economy. She believes that we shouldn't assume that the old world has gone. Yes, there will be more flexibility generally, but some cultures will continue to insist on commuting and 9-5 in the office.
One of her organisations recently did a study, asking employees "are you working harder, less hard or about the same as you did?" The result was about a third, a third, a third. That, she points out, "is a management problem. How do you make sure that you are distributing the workload fairly?"
She points out that many people are 'desperate' to get back to work. Without the space or resources, "they can't easily work from home." We must all look out for these social and workplace inequalities, she insists.
Let's hang onto the innovations
Lieutenant General Rob Magowan CB CBE CCMI is deputy commander of Strategic Command, which integrates joint capabilities across defence. He believes 'blended work' will have profound implications that go far beyond 'flexible working'. Blended work offers the opportunity to redesign jobs and working practices. "It's opening work out by acknowledging that there are seven days in a week and 24 hours in a day. So individuals can have more choice about when they want to work, matched to the needs of the organisation."
Strategic Command is starting to think about a 'hub and spoke' model as a solution for employees, not least for those who need to access sensitive material outside their home. Regional hubs can be located around the country, in different regions, so that individuals don't need to travel "to some large building 90 minutes away," says Rob. As well as the advantages to the individual, this model expands defence's catchment area for recruitment, and so aids retention.
Innovation is coursing through the education sector, too. Dr Pamela Yeow, Central Saint Martins-Birkbeck MBA course leader, says there has been a huge increase in demand for part-time learning and online learning in higher-level qualifications. Interestingly this has very positive effects in terms of diversity, as variable-format programmes tend to attract women. "Hopefully in my children's lifetime as a result, there will be greater equality of women leaders in the workforce."
We can't close the floodgates
Emma Stewart MBE, co-founder of Timewise, and Mubeen Bhutta, head of policy at Working Families are two of the most influential policy-makers when it comes to flexible working. Both joined CMI's roundtable and brought real-time insights.
We're moving from the 'rapid response' stage to the requirement for a 'systemic approach', Emma says, and there's a need to equip managers for this changed working environment. Instead of solely responding to requests about flexible working, managers will now need "to be proactive in flexible job design and having the right kinds of conversations with employees."
From an inclusiveness point of view, managers must tread carefully. In some ways, the Covid-19 crisis has exaggerated gender inequalities. Working women have assumed more domestic responsibilities than men also working at home. "The focus then comes back to managers to read this," says Emma. "Don't make assumptions, and help men as well as women to take time off from work differently."
It's important to capture innovative approaches, particularly in frontline companies where – it is assumed – flexible working isn't an option. Emma referenced a company that works on the UK's rail network that is using drones to film the lines so that safety staff can analyse the condition from a remote location. Previously this kind of work would have been hazardous and have to be conducted at night. On a number of mental health and wellbeing levels the new model is an improvement. "We've got to keep these innovations," she says.
Beware the inequalities
Mubeen Bhutta cited Working Families' research that 84% of working parents are doing so flexibly (up from 65% pre-crisis). But we're living in an 'enforced experiment', she says, with many parents also having to do homeschooling. More than one in ten parents do not anticipate greater flexible working options post-crisis, however.
On the upside, lockdown will have educated many managers about the benefits of different working practices. "Instead of there being just pockets of good practice, whole organisations have had to respond. Good managers have been able to propagate new thinking internally and demonstrate that flexibility should be available in many, many more jobs."
Mubeen is also worried about a schism between the "flexible working haves and flexible working have-nots." Flexible working tends to be available to the higher paid and more senior roles, she observes.
And, if we're not careful, women will be disadvantaged as a new normal emerges. "Women tend to be in lower-paid jobs and more insecure work." She cited a Working Families survey that found that 34% of working fathers have made changes to their working hours, but more than 50% of working mothers have. "The burden is falling more on women and mothers. And there is some evidence that employers are also expecting women to have to juggle childcare, but not expecting that from their working fathers."
The challenge for managers: find the sweet spot
The decisions facing managers and leaders right now are really tough, says Emma Stewart. They need support structures to help them do the right thing. "We need to equip people to understand how to effectively design jobs.
"We're learning very, very quickly. There are opportunities and many risks. In the end it's got to be about finding the sweet spot between what works for individuals and what works for organisations."
Read the background paper and CMI policy provocations behind our latest roundtable here. We'd love to know what you think. Engage with us on Twitter or LinkedIn using the hashtag #BetterManagers
You might also like these posts on this topic:
Don't miss out - get notified of new content
Sign-up to become a Friend of CMI to recieve our free newsletter for a regular round-up of our latest insight and guidance.
CMI members always see more. For the widest selection of content, including CPD tools and multimedia resources, check out how to get involved with CMI membership.