Interview:
I lost my job during lockdown but turned it into a positive
Written by Emily Hill
Monday 20 July 2020
Holly Saxon's story of reframing the nightmare of redundancy into a deeper understanding of what she really cares about.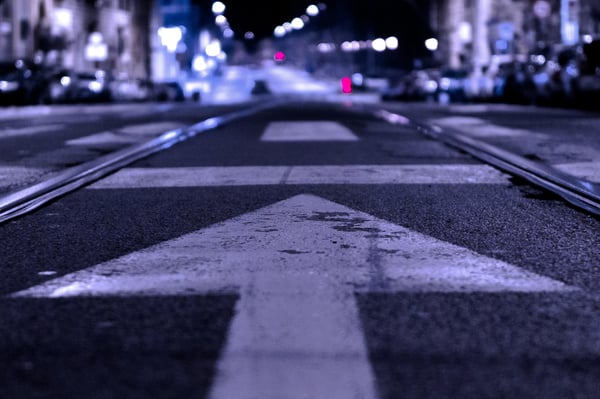 Lockdown may be coming to an end but, for some of us, the ways in which Covid-19 has changed our lives may be only just beginning.
Despite offices being reopened globally, many are reluctant to go back to their workspace, even though the furlough scheme will soon come to an end and the unemployment figures make for concerning reading.
But even if Covid has transformed your life by depriving you of your job, CMI member Holly Saxon insists that change doesn't have to be a bad thing - by reimagining your career and perhaps flipping your perspective, you'll be more able to find opportunities you never would have considered before the pandemic hit.
"Before Covid-19 hit, I was head of operations at a small start-up company that provided B2B and B2C access to savings accounts. Initially the only difference was working from home," the certified business coach explains. "Then a week into lockdown, I got a call - completely out of the blue - telling me I was losing my job. I had only been there a year and had taken a risk moving from a big corporate role which I loved to join the small business. It was such a shock. Since then, I've been through a range of emotions. Looking for a job has been like a full-time job without the income."
Saxon insists that when the going gets tough, the most important thing is to "remain positive and keep motivated." During her job search, she realised she was passionate about helping others - particularly disadvantaged young people.
"I knew I was very interested in mentoring and training in the apprentice space, so I signed up to a tutoring agency and am now teaching maths locally," she recalls. "Next, I applied for and gained a non-executive role at Reach2 Academy Trust, which supports 60 primary academies across England to improve and enhance education and support service capabilities. It's a challenge, but ultimately it's making a difference to the community and the lives of young children." Her next step was to apply for - and win - a role as Head of Programme Delivery at Eastside Youth – who provide support to the varied and diverse youth communities of East London. Once again, this was "all about helping young people become confident, connected, and proud of who they are as unique individuals."
But perhaps most vitally, losing her job due to unforeseen circumstances meant Holly was able to focus on going into business for herself: "Last year, I qualified as a business coach, so I have used this time to set up my own organisation, Resilience and Presence, and hope to help and inspire others by offering support. Things don't always go as we planned - so how do we bounce back from that quickly? How do we make sure that we don't freeze or stumble on our own emotions, or allow anxieties and fears to stop us moving forwards?"
For the whole country, Covid came out of nowhere, wreaking havoc and turning ordinary circumstances into a complete nightmare. If you've lost your job or face the prospect of doing so in the near future, you must not punish yourself, lose confidence, or believe that you are not capable – especially if the shock seems paralysing and the pathway back into paid employment unclear.
"I'm not going to lie - I still have uncomfortable memories about losing my job," Holly concludes. "It's a negative experience that I won't forget in a hurry. But for me, what's fundamental about the Covid situation has been the ability to take a step back, focus on my strengths, and to think: 'What really matters to me?' At the moment, the time just whizzes by because I feel I'm making a real difference."
If you're a CMI member who has been made redundant, see how we can offer support to you during this time.
You can also access our Career Development Centre for advice on CVs, cover letters, and interview techniques.
You might also like these posts on this topic:
Don't miss out - get notified of new content
Sign-up to become a Friend of CMI to recieve our free newsletter for a regular round-up of our latest insight and guidance.
CMI members always see more. For the widest selection of content, including CPD tools and multimedia resources, check out how to get involved with CMI membership.