Interview:
Jack Dorsey on How to Win Everyday
Thursday 02 August 2018
Twitter and square co-founder Jack Dorsey talks business risk, diversity in tech and his daily routine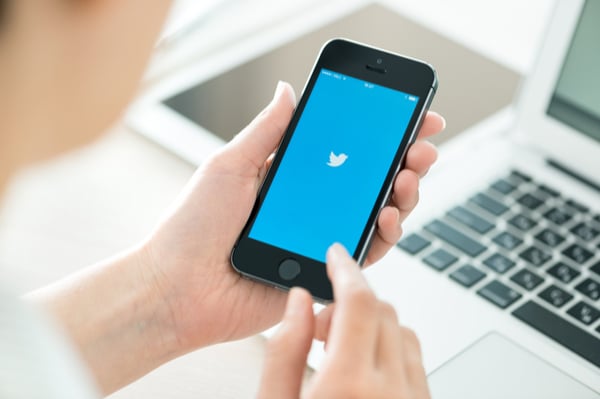 Jack Dorsey walks on stage at the British Library. Black T-shirt. Black jeans. 'Sick' trainers. The global uniform of tech. His beard is trimmed to Himalayan guru length. He speaks deliberately, in a low tone. He processes questions before answering. Facebook's data lapses and revelations about Uber's 'bro' culture have poisoned the reputation of 'Big Digital', and the Twitter co-founder treads carefully.
Dorsey's 'other' venture is the mobile payments business Square. There's an Apple-like product purity about Square's payment terminal, and it contains similarly awesome computing power. Square's new 'instant deposit' functionality is so powerful, and so integrated with the wider credit-risk and financial system, that merchants can receive payments into their accounts instantly (rather than waiting for banks to clear the funds). That, as they say in Digital Land, is non-trivial stuff.
Dorsey is himself an intriguing leader. He was fired by Twitter, the company he co-founded, only to return when its performance stalled. (He is simultaneously CEO of Square.) He recently "reset" by doing a ten-day silent retreat. It's a sign of"organisational failure", he says, any time he's called on to make a decision.
Here are three management highlights from @jack's chat with a London audience.
On Risk
"I've always learned best when I put myself in very, very uncomfortable situations, so that's what I seek out: what is going to make me uncomfortable. That started when I was a kid. I had a speech impediment, so I had to go to the therapist. I basically couldn't talk. No-one understood what I was saying - I still have a problem with that. And that made me very, very, very shy. So I became very reserved, very withdrawn.
"I decided around fourth or fifth grade that this was dumb, and I needed to change. So I signed up for the speech and debate class - I could not imagine something more scary than getting up in front of someone and talking. But I forced myself to do it. It was just a nightmare, but I embraced it, and I learned how to do it, and that allows me to do what I'm doing right now. I still have those feelings but I know I need to do this because it's important to advance what we're trying to do at my companies. It's important to tell our story."
On His Daily Routine
"I wake up and I meditate; and then I do physical exercise; and then I don't check my phone until around 7.30 in the morning. I catch up quickly and then I walk to work. It's five miles and I listen to a podcast or an audiobook. So in the first three hours of my day I've invested a lot in myself: I've cleared my mind, gone calm; I've done something physically to maintain and grow my health; and I've learned something.
So no matter what happens in the day, no matter how bad my day is, I always feel like I won already because I started my day with a massive win. If I don't, I feel as if I'm immediately going into reactive mode."
Read more: Unconventional wisdom: The trends successful business leaders don't follow - and why
On Diversity in Tech
"The only way we're going to build a business of relevance is to have diversity of perspective, diversity of background. If we want to serve the world, we have to be the world. It's not just from a service standpoint; it's from the actual business standpoint as well; it's a business reason - a business imperative - that we do this.
"I've found the most impactful [thing] is being really open to anyone's background and investing in their growth and career development. Also, making sure that we have leadership that people aspire to be and that they can see clearly, and that they're constantly telling their stories around what they overcame and what they want to achieve."
Find out more about the British Library's Business & IP Centre at bl.uk/bipc, and follow Dorsey: @jack