Interview:
Podcast: How to Take Action on the Gender Pay Gap
Monday 15 April 2019
Pavita Cooper CCMI calls on CEOs to take an active interest in the gender pay gap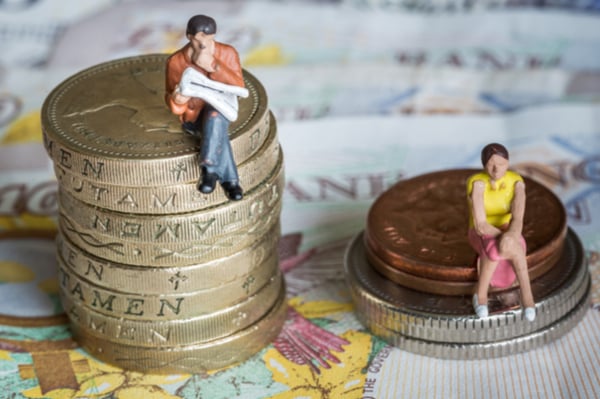 Since 2017, organisations with 250 or more employees have had to publish their gender pay gap, showing the difference between the average earnings of men and women, by law.
The deadline for the second year of gender pay gap reporting for private companies was 4 April. However, the data published so far suggests a mixed picture.
Recent CMI research has shown low awareness of the gender pay gap, with over two fifths of managers in large business unware of whether their organisation published their pay gap. CMI analysis has also revealed slow progress in closing the gap for female managers. In 2018 the mean gender pay gap was 23%. The equivalent pay gap for female managers in 2017 was 27%.
Key to closing this gap is ensuring there is a strong pipeline of talented women entering senior management and leadership roles.
In January 2018, CMI published A Blueprint For Balance revealing the 'broken windows' of gender bias that still – for far too many women – mar the reality of work. However, the report also showcased some of the best-in-class practices from employers that are starting to achieve real change.
Will Smith, public affairs manager at CMI, recently met with Pavita Cooper CCMI, founder of More Difference and commissioner at the Equality and Human Rights Commission, to discuss whether the gender pay gap reporting requirements are working and what else needs to be done to tackle the pay gap. You can listen to a podcast of their discussion below.
CMI Podcast: the Gender Pay Gap is a Mainstream Business Issue
What Managers and Leaders Can Do to Tackle the Gender Pay Gap
Cooper said she was encouraged by the response rate so far to the gender pay gap reporting requirements. However, she insisted that this measure by itself is not enough. "Some of the bigger issues are actually about representation. If there aren't enough women in the pool you are of course going to have a pay gap because there aren't enough women to close the gap".
She drew attention to the fact that the gender pay gap gets bigger at higher levels of an organisation, with a key driving factor being additional payments such as bonuses – the variable element of pay.
Therefore, to tackle the pay gap, senior leaders need to be sharing their examples of best practice and their insights: "Senior leaders, both men and women, talking about this and sharing with their peers what they've done [is powerful]", she told CMI.
Cooper also believes that skilled management is key. "For any manager, the first thing is to ensure they are nurturing and developing an inclusive culture," she said. The Blueprint for Balance highlights actions managers can take to do this. They include being an active sponsor and supporter of women in the workplace by pushing them forward for promotion opportunities.
Ceos Must Take Action on the Gender Pay Gap
Crucially, there needs to be a commitment from the top of the organisation. Cooper acknowledges that "where we've seen most progress is [where] there is a CEO, whether that is a man or a woman, at the top really taking this seriously".
Final thoughts? The gender pay gap should not just be seen as an HR issue. Cooper told CMI: "When it gets put in at specific departments like diversity and inclusion or HR, I think for other leaders in the organisation it's an opportunity for them to think, 'I'm really busy there's somebody else worrying about this'. We have to mainstream this as a business issue, because that's exactly what it is".