The author of Slay in Your Lane says culture, communication and community will define the best post-Covid organisations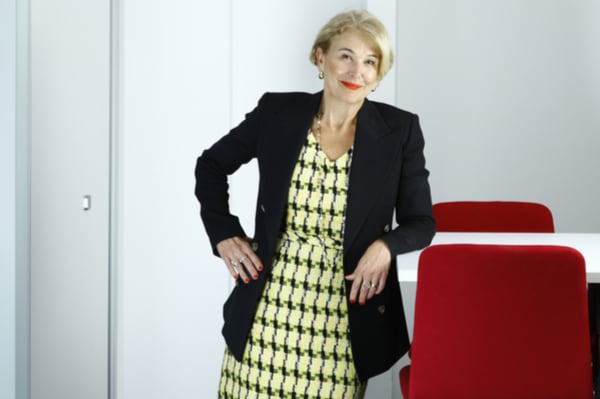 The line between work and life was already blurring, but lockdowns and remote working have accelerated that trend as, for many, home has become the office. But the pandemic has also given us ample opportunity to press the reset button, and introduce practices that enable us to work better… and live better.
My guest for our latest Better Managers Briefing was brand strategist, FT columnist and writer Elizabeth Uviebinene, co-author of the bestselling Slay In Your Lane, and one of the most interesting and original thinkers on the future of how we work and live.
Slay in your Lane explored Elizabeth's curiosity about work and the challenges that black women in particular face in the workplace. But she remained curious about statistics that showed many parents and people living with disabilities were leaving the workplace, or that levels of self-employment are at their highest ever. Based on interviews with leaders including Mayor of London Sadiq Khan, Channel 4 CEO Alex Mahon, and Engine Group CEO Ete Davies, Elizabeth's new book – The Reset: How to Change How We Work and Live – addresses our urge to work differently, in a way that suits more parts of our lives. She explained to me three key areas of focus: culture, communication and community.
Culture
Elizabeth recalls an internship at a big tech company when she was 21. "It was really cool, really fun and its culture was taking Fridays off, ping-pong tables and free food in the office and flying us out for week-long trips," she says. But the shine of these novelties and perks wears off if they're not backed up by leadership. "If your boss doesn't treat you well, you don't feel valued, or that you don't belong, then no amount of free food is going to compensate."
Elizabeth says we shouldn't be seduced by what good culture looks like, but more about how it feels. "For me, good culture feels like belonging, being valued, being on the same page as your colleagues and working together towards a bigger mission." She argues that not enough employers have invested in that kind of good culture. "When the pandemic hit and we were divorced from our offices and sidelined at home, that really exposed which organisations had invested in good culture and which employers were only sprinkling their people with nice perks."
In particular, managers should note that the difference between "checking in" and "checking up" on their colleagues. "We should start from a place of trust," advises Elizbeth. "Some employers and managers have that intention, but in other workplaces it is clear that they value control more than they value trust."
Communication
During her interview with Propercorn founder Cassandra Stavrou, Elizabeth learned about her belief in building a culture that invests in communication. "Sometimes in workplaces, decisions can be made that feel divorced from the reality of how people are actually working," says Elizabeth. "That can breed bad culture through conflict and tension. At Propercorn, Cassandra and her leadership team strive for open communication – communicating properly and communicating not too much, but communicating in a way that brings people along on the journey."
Pre-Covid, Elizabeth says that in many organisations there were too many siloed conversations at the office water cooler or in the kitchen. "That can be good… but it can also isolate people. Information is currency in the workplace, contributing to people either feeling included or excluded. When we had to switch to remote working, people felt the information that they were receiving was more democratised, because it was in an email or Zoom call that reached everyone. You don't want to feel like you're hearing second-hand information via a colleague. You want to hear it straight from the boss."
Community
It's not HR's job to fix an organisation's culture, argues Elizabeth. "It can't be just one person's job – we all have a role to play," she says. "It's like with diversity – an organisation appoints a chief diversity officer and this person is supposed to sort everything. But six months later, you hear that they've quit because it's such a hard job. It takes more than one person to change cultures."
Part of the problem, suggests Elizabeth, is that in workplaces, we often default to parent-child relationships. "It's important to remember in workplaces that you have a voice. Of course, it can be difficult to be that lone person speaking out, but when you become a community of two, three or more voices, then you can move things. We see it so much in other parts of society: coming together is such a powerful thing."
Our Management Transformed research explored the changes in working and professional relationships as a result of Covid-19, which you can read here. As we start to return to work, why not read Stephen Pierce's advice on bringing your people's thoughts into your phased return-to-work plan?
You might also like these posts on this topic:
Don't miss out - get notified of new content
Sign-up to become a Friend of CMI to recieve our free newsletter for a regular round-up of our latest insight and guidance.
CMI members always see more. For the widest selection of content, including CPD tools and multimedia resources, check out how to get involved with CMI membership.