Listicle:
13 powerful calls to action from the CMI Women conference
Wednesday 08 June 2022
The speakers at the first ever CMI Women conference urged managers of every gender to play their part in driving equality in the workplace – we pulled together some of the best bits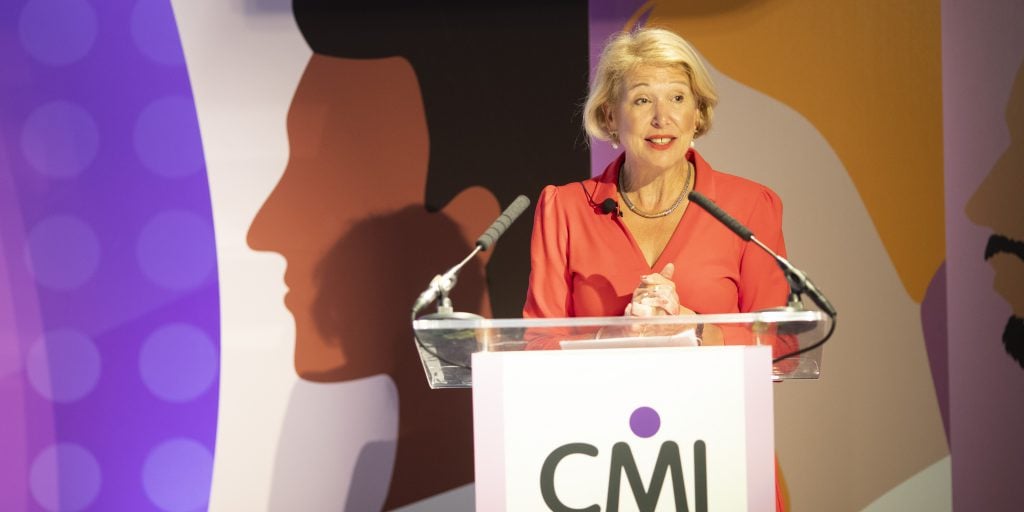 The first ever CMI Women conference debuted both virtually and in person on 19 May 2022, bringing together a brilliant group of inspirational role models and phenomenal thought leaders, including the Royal Patron of the CMI, the Countess of Wessex, to discuss how we can all better champion women and women's leadership in the workplace.
Despite making steps in the right direction, there is still a way to go to achieve gender equality in the workplace. CMI's 75th anniversary research has revealed some sobering statistics: to be representative of the country, the UK would need 560,000 additional women managers.
This shows just how much we need to work together to change this.
What can I do?
"What we need to do requires all leaders and managers to drive change at every level. It's on every one of us to change our behaviour and be better leaders," stressed Ann Francke in her welcome address. "This is well beyond just about doing good – it's critical to business success. Yet we still find many organisations focused on passive compliance rather than driving active change, and they're failing to reap the benefits as a result."
To give you a head start, we've collated 13 key actions that came up throughout the conference that you can start taking immediately.
Got more time? Watch back the full virtual version of the conference now (from 27min)
Keep reading to discover the 13 key actions that you can take starting today
Register for Free Access
Not yet a Member, Subscriber or Friend? Register as a CMI Friend for free, and get access to this and many other exclusive resources, as well as weekly updates straight to your inbox.
You have successfully registered
As a CMI Friend, you now have access to whole range of CMI Friendship benefits.
Please login to the left to confirm your registration and access the article.