Frazer Lowrie CMgr shares his views on the top tools for internal and external benchmarking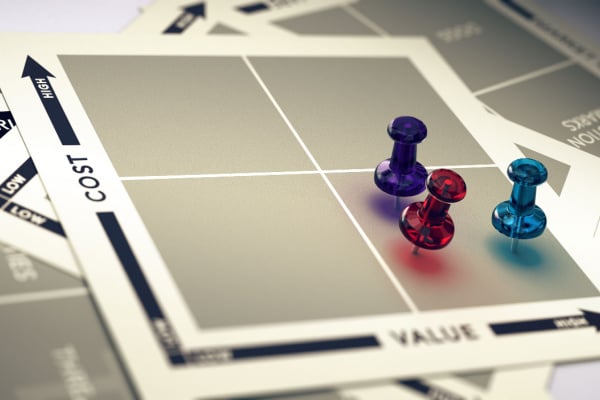 Benchmarking is a big part of Frazer Lowrie's working life. As health, safety, quality and environment (HSQE) manager for Valley Group, he oversees internal audits and inspections to determine compliance with international standards around quality management, environmental management and occupational health and safety among others. 
"Benchmarking is a powerful strategy to elevate our performance, enhance our processes, and refine our products," he says. "By understanding how top performers achieve their results, organisations can set goals, develop strategies, and implement changes to enhance their own performance and stay competitive in the market. Benchmarking serves as a valuable tool for continuous improvement and fostering innovation within organisations."
"It's essential to select the most relevant tools and sources based on your organisation's industry, objectives, and resources to ensure effective external benchmarking," says Frazer.
What is benchmarking?
Benchmarking is a powerful tool for continuous improvement and implementing change. It involves identifying, measuring and comparing organisational practices to improve performance.
Types of benchmarking
Various types of benchmarking exist, including:
Internal benchmarking

– within the organisation

Industry / competitive benchmarking

– between direct competitors or target companies within the same industry

Functional / non-competitive benchmarking

- between a function in two or more organisations, not necessarily in the same industry

Generic / world class benchmarking

– of best practice
The benchmarking process
The benchmarking process typically consists of four steps, Frazer explains: 
Planning

: define the scope, objectives and criteria of the benchmarking project. 

Data collection

: Gather relevant and reliable information from chosen sources, using surveys, interviews, observations, or audits.

Analysis

: Compare and contrast that data using charts, graphs, tables, or matrices. Finally, you identify and prioritise the best practices, gaps, and recommendations. 

Action

: Implement and monitor those actions.
The best benchmarking tools
The tools you use may depend on whether you are conducting internal benchmarking – which can help to assess and compare performance across different departments or business units within an organisation – or external benchmarking – which requires access to several external sources of information, collaboration with industry peers, and conversations with experts in the field. 
Here are Frazer's essential benchmarking tools:
Keep reading to discover some of the best benchmarking tools 
Register for Free Access
Not yet a Member, Subscriber or Friend? Register as a CMI Friend for free, and get access to this and many other exclusive resources, as well as weekly updates straight to your inbox.
You have successfully registered
As a CMI Friend, you now have access to whole range of CMI Friendship benefits.
Please login to the left to confirm your registration and access the article.