Marking the silver jubilee of CMI Sri Lanka, we speak to its president about the impact CMI is making in the country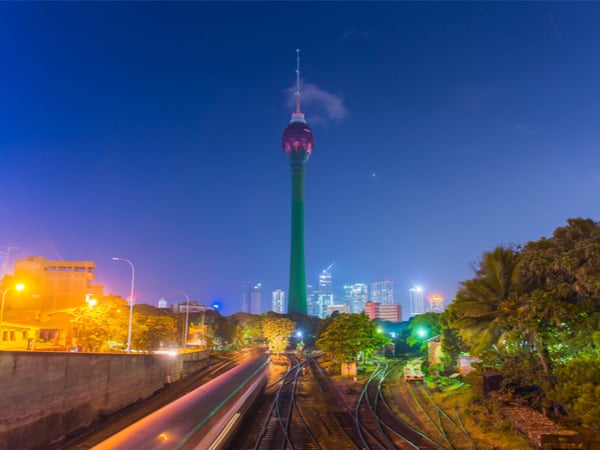 This year CMI Sri Lanka celebrates 25 years of excellence in transforming managers into conscious leaders and inspiring people to become skilled, confident and successful managers and leaders.
CMI Insights spoke to Kaushal Rajapaksa CMgr CCMI, president of CMI Sri Lanka, about the impact CMI has made in the last quarter century.
Q: Hello, Kaushal. Tell us the story of CMI Sri Lanka. How did it begin?
Kaushal: The CMI itself started in 1947 as the British Institute of Management in the wake of WW2 to help rebuild British industry. Gradually, a global membership community of over 140,000 managers and leaders who share a vision of better led and managed organisations has built up.
CMI Sri Lanka was founded in 1996 under the guidance of Mr Sunil Deheragoda. Since then, the branch has had 14 presidents, namely: Mr Farook Marikkar (1996–98), Mr M. V. Theagarajah (1998–99), Mr Fayaz Saleem (1999–2001), Mr Anil Weeratunga (2001–02), Mr Sega Nagendra (2002–03), the late Mr Ajith de Silva (2003–04), Mr Gamini Karunaratne (2004–06), Mr Sunil Deheragoda (2006–08), Colonel Faiz-Ur Rahman (2008–10), Mr Keethi Jayaweera (2010–12), Mr Rohitha Mendis (2012–14), Mr Varuna Ratnaweera (2014–16), Mr Malraj Kiriella (2016–17), and Mr Murali Prakash (2017–2020). I am the 15th.
CMI Sri Lanka is proud to declare 25 years of guiding and helping managers to realise their career goals
Kaushal Rajapaksa CMgr CCMI
We have top corporate leaders among our membership and CMI Sri Lanka is highly regarded as a prestigious institution. To our members, we act as a lifelong career partner – providing learning and development opportunities, a tailored pathway to achieve their career opportunities and access to an invaluable network of professionals. CMI Sri Lanka's culture of camaraderie and friendliness is essential to keeping the networking momentum going.
This year, 2021, marks our silver jubilee and we are proud to declare 25 years of commitment and contribution to the management community as a thought leader in management practices – guiding and helping managers over the years to realise their important career goals by upskilling them and promoting CMI's management certifications.
Q: Tell us a little bit about yourself as the current (and 15th!) president.
K: I have primarily worked in the rubber industry. I started my career 20 years ago as a management trainee in the footwear industry and that led me to the Solid Tyre Manufacturing Company in Sri Lanka as the general manager. Following my MBA, I was elected as president of the Rubber Institute and simultaneously served as the chairman of an industrial estate.
Incidentally, I was also part of the task force in rebuilding the nation in the aftermath of the 2004 tsunami, which gave me an insight into the workings of the public sector.
The title of president comes with a great sense of responsibility for me and I have a profound desire to give back to society with the learnings I have gained throughout my career
Kaushal Rajapaksa CMgr CCMI
I am currently the group managing director of Sail Lanka Yachting Group, as well as VP of the Pakistan, Singapore and China Business Councils and an entrepreneur in my own right as the sole proprietor of a company exporting recycled rubber waste. I was also recently appointed as a Companion Member by CMI UK.
The title of president comes with a great sense of responsibility for me and I have a profound desire to give back to society with the learnings I have gained throughout my career. With this intention I have also taken on the mantle of leading by example in public service as the governor of Lions District 306 B2.
Q: What does good leadership mean to you?
K: I believe in empowerment. As a new recruit in the early years of my career, I learned that you need to walk the walk and lead by example. Failures should be viewed as stepping stones to success, while challenges should be faced resolutely, with perseverance and a commitment to reaching higher goals.
Q: What has been your favourite thing about being the president so far?
K: The last year was a milestone as we commemorated the silver jubilee, albeit on a small scale. We've also made great strides in terms of enhancing our virtual platform.
Q: Who else is part of the CMI Sri Lanka leadership team?
K: The executive committee of CMI Sri Lanka is a dynamic team of individuals who are driven by one goal. They collectively want to give back to society and are willing to evolve and adapt in order to ensure success. I rely on them to fulfill the plans of our institute, which also includes a generous corporate social responsibility effort in alleviating poverty in our country.
Our aim is to inspire people to become skilled, confident, and successful managers and leaders
Kaushal Rajapaksa CMgr CCMI
Q: A pivotal moment in the past 25 years for CMI Sri Lanka must also be navigating the pandemic. How has it affected operations and how have you overcome the challenges?
K: We have been resilient and persisted in the face of adversity. Despite restrictions, the pandemic has paved the way for endless possibilities in terms of knowledge dissemination as the digital age has enabled us to reach a larger network of individuals. It's also made us more committed towards fulfilling our goals as part of a prestigious institution.
The pandemic has also made our meetings more accessible – pre-Covid we used to meet once a month, but now we meet more regularly in a virtual setting.
Q: What's on CMI Sri Lanka's agenda for the future?
K: A major part of our development strategy is the Chartered Manager programme. Also on the agenda is the much anticipated Management Excellence Awards ceremony.
Q: What's your ultimate goal for CMI Sri Lanka? How do you wish to serve the community at large?
K: With a dynamic team at the helm, we believe that leadership is a responsibility to do more. Today, as was the case when the institute was established in 1996, our aim is to inspire people to become skilled, confident, and successful managers and leaders.
Image: Shutterstock/Epic_Sam
You might also like these posts on this topic:
Don't miss out - get notified of new content
Sign-up to become a Friend of CMI to recieve our free newsletter for a regular round-up of our latest insight and guidance.
CMI members always see more. For the widest selection of content, including CPD tools and multimedia resources, check out how to get involved with CMI membership.