CMI seeks support for a campaign to immediately reinstate all Gender Pay Gap (GPG) reporting requirements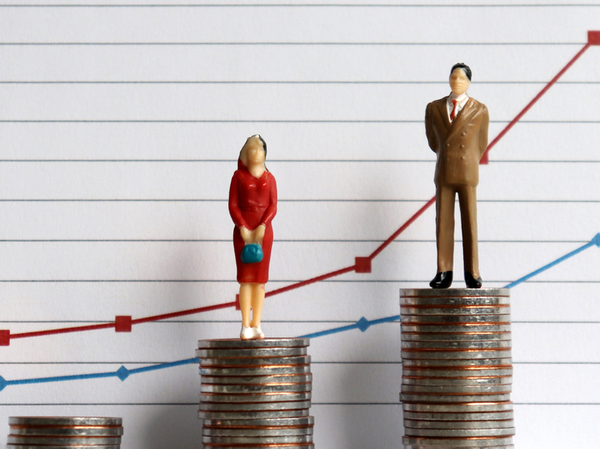 So what's the situation?
In March 2020, the government announced that the enforcement of the GPG reporting deadlines was suspended for the year to help alleviate pressure on organisations during Covid-19. At that time. the pandemic's toll on business – and in particular on women in business – was unknown.
The impact of the pandemic on working women is now clear. Research shows that women are more likely to work in shut-down sectors, are at greater risk of job losses and are taking on the majority of housework and childcare; the pressures of the pandemic are even driving some women to consider scaling back or leaving their careers. CMI's own research has shown that among managers expecting redundancies in 2021, 80% said that measures to ensure that redundancies did not fall disproportionately on women had not been implemented, or they did not know if they had.
Many had hoped that the GPG reporting requirement would be reinstated for 2021, but only last week the government's Equalities Hub said that a decision had not been reached on whether reporting would be compulsory in 2021. As the government prepares its plans to re-open the economy and build back better, GPG reporting is critical not only in understanding the impact of the pandemic on women, but in holding organisations accountable for developing quality action plans to to better support, retain and promote women, and to access the economic benefits that gender-balanced workplaces bring.
Building back better
McKinsey analysis has shown that the companies in the top quartile for gender diversity on executive teams are 25% more likely to have above-average profitability than companies in the bottom quartile. This effect has grown 10 percentage points between 2014 and 2019. The value add to the UK economy? More than £150bn per year.
CMI Chief Executive, Ann Francke OBE CMgr CCMI, says that this is not surprising: "The best leaders know that gender balance improves their organisation's culture, decisions, talent management, customer service and its relationship with society. The Government's figure of £484 per year for a large private sector organisation to comply with GPG reporting represents just a tiny fraction of the profit gains potentially available to those achieving gender balance."
Reinstating Gender Pay Gap reporting will help drive the UK's recovery plan, so CMI asked for your help by signing a petition and raising your voice. We provided a GPG reporting briefing note containing key research and statistics to support this. We would like to wholeheartedly thank those who supported this campaign and include an update below.
Two simple ways to help
If you can, please sign the petition, and share widely so that we can demonstrate the scale of support for this issue.
Consider how else you might make your voice heard, perhaps through social media or by writing to your MP to call for immediate action.
CMI has put together a GPG reporting briefing note containing key research and statistics which may support you to do so.
Ann says, "let's make 2021 the year that we fully recognise the economic benefit of gender-balanced workplaces and ensure we build a sustainable and inclusive economy. If we are truly to build back better, we must ensure we continue to take great strides forwards, not a step backwards." We hope the whole CMI community will continue to choose to challenge for progress.
Update
The news has broken that gender pay gap reporting enforcement will recommence this year. The EHRC announcement stresses to employers that they do still need to report their data and for them to report by the 4 April deadline.
Ann Francke, Chief Executive of the Chartered Management Institute (CMI) comments: "I am pleased that the Government has chosen to provide much-needed clarity on the enforcement of Gender Pay Gap (GPG) reporting alongside its plans to restart the economy and build back better - as the evidence is clear, having a diverse workforce and inclusive culture elevates productivity.
"It has taken a collective effort to hold the Government to account on this progressive and effective policy, and we encourage all organisations to submit their reports with urgency and begin the essential work of developing their plans to redress the impact this pandemic has had on women.
"Now the Government must set out its plans for increasing transparency and accountability more broadly, including meeting its commitments on the introduction of ethnicity pay reporting."
You can read EHRC guidance here and find out how to include furloughed staff in calculations here.
You might also like these posts on this topic:
Don't miss out - get notified of new content
Sign-up to become a Friend of CMI to recieve our free newsletter for a regular round-up of our latest insight and guidance.
CMI members always see more. For the widest selection of content, including CPD tools and multimedia resources, check out how to get involved with CMI membership.