News:
Sharon White: a new face and leadership style at John Lewis
Written by Ian Wylie
Monday 30 September 2019
As the first black woman to chair the iconic department store, Sharon White herself mirrors the landmark status of the brand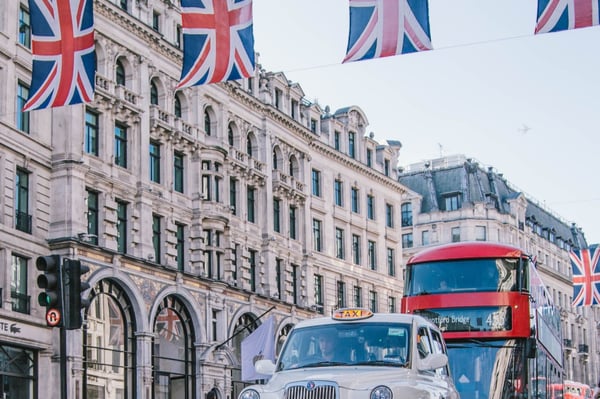 It's said that some staff at John Lewis wept with joy when Sharon White was announced as chairman of the department store chain. White is the first black woman to chair a large British retail business and, given that such roles are usually filled by white, privately-educated men, it's easy to understand why her appointment was greeted with such emotion.
One in six John Lewis Partnership employees are black, Asian or minority ethnic, yet business leaders from those backgrounds remain rare in the top echelons of British business. Role models like White, therefore, are crucial in achieving true diversity and inclusion. She demonstrates that — despite obstacles left in her path — bright, capable and talented women and people from minority ethnic backgrounds can aim high and fulfill their potential.
Importantly, White's appointment to one of the most high-profile jobs in retail — with its near-£1m salary — was made on the strength of her CV and track record alone.
The daughter of Windrush-generation Jamaican immigrants, White was born and raised in Leyton, east London. Her father worked for British Rail and her mother was a machinist. She accepted a place at Cambridge University to study economics, after which she took a year out to work in a deprived area of Birmingham and subsequently joined the civil service in 1989. She fast-tracked through the ranks to the Treasury, eventually becoming the first black person to be a permanent secretary there.
White has worked at the World Bank and British embassy in Washington, as well as in Tony Blair's policy unit at No 10. She has joined John Lewis after four years as chief executive of communications regulator Ofcom. Though linked with top public sector jobs, including Governor of the Bank of England, it's clear that White has been preparing herself for a move to the private sector, taking a non-executive role on the board of house builder Barratt Developments.
She has described her management style as "delegating" and has been active in coaching and mentoring women at the early stage of their careers. She's earned a reputation for briskness and efficiency; former Justice Minister Kenneth Clarke describes her as one of the brightest people he has ever worked with.
While in her role as second permanent secretary to the Treasury, White was responsible for overseeing the UK's spending cuts. In this job she proved her skills of diplomacy, as she had to "cut left, right and centre and managed to do it without really falling out with everybody," one colleague has said.
Others have described her as "down to earth and approachable but tough when she needs to be" — someone who "gets on well with everybody but no pushover". Indeed at Ofcom, White showed herself ready to take on big interests, including BT, the BBC, mobile operators Three and O2, and even the Russian government.
Under White, Ofcom showed an appetite for intervening on behalf of consumers in pricing disputes. It also showed willing to challenge the growing influence of social media sites and streaming video services, even though these fall outside the regulator's remit.
In these different roles, White has honed her skills in cajoling and charming those who walk the corridors of power, in Whitehall, Westminster and in business. Now she has the small matter of turning around the performance at John Lewis which last year suffered a 99% fall in profits. Still, in an industry still largely run by men where the customers are largely women, White's appointment can already be chalked up as a victory.
This Black History Month, check out our Delivering Diversity campaign and see what changes you can make at your company to create a diverse and thriving workplace.
Image: Unsplash