Read the full report
We have an opportunity to improve the apprenticeship levy system for its second decade, and focus on what really matters: not only up front costs and qualifications, but outputs and impacts.
Many people have called for more flexibility in how the apprenticeship levy can be spent but a flexible levy without additional funding means a loss of apprenticeships - and all the benefits they deliver to the UK economy.
We are proposing one approach that can deliver a skills and training system that addresses more skills mismatches without losing the rigour and quality that are essential to firm-level performance, regional economic growth, national productivity and return on investment for all.
You can read our 2022 report, in partnership with UVAC, which set out our vision for a positive reform agenda for the apprenticeship levy.
Structural challenges that need addressing:

Skills shortages and reduced growth:
73% of organisations are currently facing skills shortages. As a result, businesses are experiencing reduced output, reduced long term growth plans and decreased staff morale and wellbeing.
Open University's 2023 Business Barometer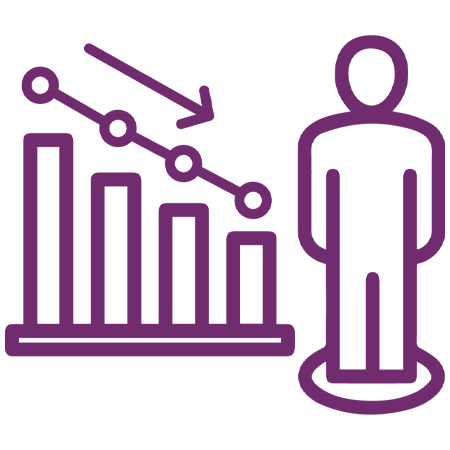 Declining employer investment:
Despite the importance of training, employer investment in skills has been decreasing. The cost per employee is half the EU average, and the number of days spent on training is at its lowest since 2011.
Learning and Work Institute

Short-term focus:
Employers tend to prioritise immediate business needs rather than longer-term strategic requirements or broader economic needs. This focus on short-term challenges neglects the development of essential management and leadership skills.
Skills and Productivity Board

Increasing the levy amount:
This would increase funding available to pay for work-based training and is administratively simple because it builds on the existing apprenticeship levy system.

Flexibility and open spend:
Under this system any levy incurred above 0.5% of the wage bill would be available for a wider range of high quality flexible training, while current levels of investment as a proportion of levy-payer wage bill continues to support standard-based apprenticeships.

Retaining quality and impact:
Increased flexibility where training retains certain principles such as a clear link to the labour market, work-based learning, independent accreditation and assessment, and capturing outputs for individuals, employers, and the economy.
Balancing private and public funding:
Government matching of employers' contributions to employee lifelong loan entitlements (LLE) can incentivise further investment in training. The flexibility of the levy should be extended to three years, and open levy funds must be spent within the year.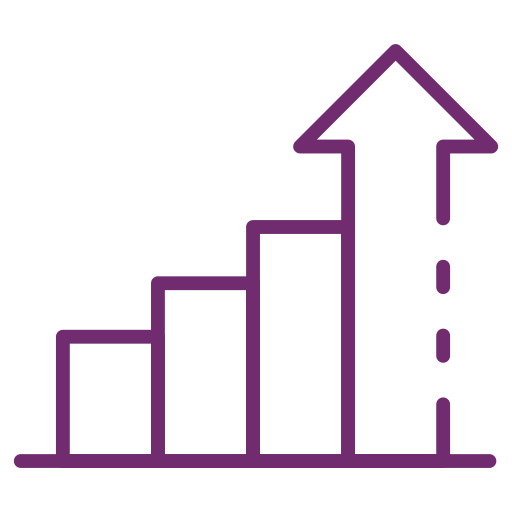 Driving take up among under-represented groups:
Through local and regional apprenticeship accelerators and a dedicated hardship fund for those most in need e.g. for help with travel costs or apprenticeship support services and to target SMEs not yet engaged with the system with HR, coaching, and system navigation support.
Having colleagues undertake and complete these apprenticeships has underpinned our business success and growth over the last four years.
Work Based Learning Lead, phs group
I know more about budgeting, about innovation, about how to manage the finance side of a business, I know more about commerciality and strategy. So, it gives me a lot more opportunity in the projects I can get involved in. So, for us it's about really optimising that and giving people the opportunity to broaden their skillset.
Head of HR, Civil Engineering Company
It's definitely been a motivating factor for people who have never had the opportunity, they recognise that this is a great chance to get a qualification as well as learning to become better at their jobs and they get that satisfaction of delivering more effectively in their role.
Learning and Development Business Partner, infrastructure company within the utilities sector
I think the more a colleague moves through the levels the more return on investment the business gets as they progress through from… three to five and six. And I know, for example, a level seven programme has really heightened and deepened the strategic thinking of the leaders who have been involved. They have brought new ideas to the table and to the business. So, yes, I would say the impact on the individual is strong all the way through, but the impact on the business is more recognisable the higher up the levels that we go.
Apprenticeship manager, The Co-operative Group
That cultural change that is given by approaching a problem differently, or a management situation differently, again, it's, kind of, forcing that ripple effect of change. So, rather than micromanaging that happens quite a lot in accidental managers, that much more, kind of, coaching and mentoring type of style of management and leadership is obviously taught within CMI programmes, and then that ripples back out to empower people and it allows individuals around them to grow as well.
Apprenticeship Network Manager, London borough council