Professional development is an ongoing process.
Basel Hammoda's experiences during his career as a doctor made him want to improve his management skills after seeing the management failings in the healthcare sector. Basel explains how becoming Chartered has made him more valuable to his employer.
It is a real badge of honour. When I joined Capgemini, it definitely helped me to stand out.
The Value of Chartered Managers
Chartered Managers make an essential economic contribution to the UK economy and businesses. In uncertain times, never has it been more important to ensure that all UK managers are professionally qualified to the highest level.
Becoming a Chartered Manager was a personal aspiration as my previous highest qualifications were trade based. The new approaches to management I learnt through achieving Chartered status and then brought to my day to day role were reflected in increased remuneration from my company.
Andrew Hughes CMgr MCMI, Dean University of the Arts Fashion Business School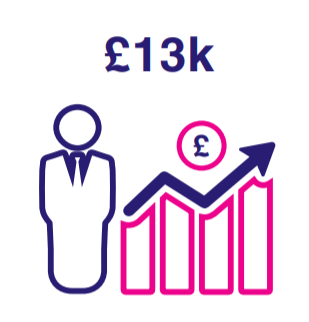 Impact on Individuals
Average pay rise of a manager as a result of becoming Chartered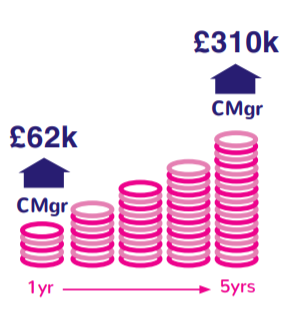 Impact on Businesses
Chartered Managers boost their business revenue by £62k each year and £310k over 5 years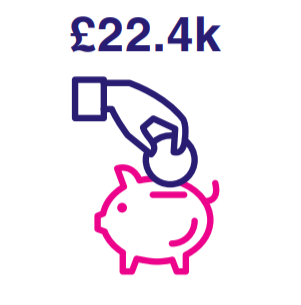 Impact on Economy
Additional contribution to the UK economy every year from each manager becoming Chartered
Start your own journey to Chartered Manager
Gaining Chartered Manager status involves reflecting on your recent workplace achievements and how you effectively apply your management skills to deliver positive business results.
Did you know that achieving Chartered Manager can take as little as a few weeks? Identify your route below and start your journey to become a Chartered Manager today.