Level 2 Intermediate Apprenticeship in Team Leading
Qualification information
About Apprenticeships
Apprenticeships are structured training programmes undertaken within a working environment. They use the skills and knowledge gained through work to provide learners with recognised qualifications. Apprenticeships can be undertaken by anyone over sixteen, whether a new or existing employee, and provide a great way of gaining a qualification whilst continuing to earn a wage.
There is no fixed time frame for the completion of an apprenticeship, but each apprenticeship typically takes between one and four years, depending on its size and level of difficulty.
There are currently over 4 million people employed in Management positions in the UK, with a real need to encourage the new generation of young people to progress through the management qualifications to address the future skills needs of organisations in the UK. An Apprenticeship should go some way to addressing those skill needs, providing excellent progression routes through a variety of work based and off the job training, and with an abundance of further and higher education options, such as foundation degrees and degree courses.
Learn with CMI and receive more value for your investment with qualifications standards that are second to none.
ENTRY REQUIREMENTS
There are no mandatory entry requirements for the Level 2 Intermediate Apprenticeship in Team Leading.
The Level 2 Intermediate Apprenticeship in Team Leading is made up of the following components:
COMBINED QUALIFICATION
| | | |
| --- | --- | --- |
| Title | QAN | CMI Code |
| | 601/3795/2 | 2D27 |
TRANSFERABLE OR FUNCTIONAL SKILLS
Apprentices must complete or have completed one of the English Functional Skills qualifications and one of the Mathematical Functional Skills qualifications listed here to successfully complete their Apprenticeship. If they do not have these qualifications as part of their evidence an Apprenticeship certificate cannot be awarded.
EMPLOYEE RIGHTS AND RESPONSIBILITIES (ERR)
The Employee Rights and Responsibilities component of the apprenticeship can be achieved through either:
ERR unit within the Level 2 Diploma In Team Leading (QCF). Ofqual ref: L/506/1905
Level 2 Award in Employee Rights and Responsibilities. QAN:TBC
The Skills CFA ERR workbook, available from the Skills CFA website here: The workbook has been designed to enable apprentices to work their way through a series of questions and activities which will bring the ERR to life, making the learning more meaningful and long lasting and enhancing the employability skills of the apprentice.
PERSONAL LEARNING AND THINKING SKILLS (PLTS)
Personal Learning and Thinking Skills (PLTS) are generic skills that are essential to life, learning and work. PLTS have a significant impact on a person's ability to make a confident contribution, both within and outside of their working environment. The PLTS Framework comprises six groups:
Independent enquiry
Team Working
Self Management
Reflective Learning
Creative Thinking
Effective Participator
Some of the PLTS requirements are embedded within the mandatory units of The Level 2 Diploma in Team Leading (QCF). A mapping exercise of PLTS to the mandatory units has been carried out. Details can be found here.
Guided Learning Hours (GLH)
To complete once new framework is in place
Progression from the CMI Level 2 Intermediate Apprenticeship in Team Leading
Intermediate apprentices, with support and opportunities in the workplace, can progress onto:
the Level 3 Advanced Apprenticeship in Management
other level 3 advanced apprenticeships such as Business & Administration
further education to undertake management, business related or other qualifications.
With additional training, apprentices may be able to progress in their careers to roles such as:
first line managers, section managers, assistant managers, trainee managers, senior supervisors and junior non-commissioned officers (armed forces).
For more information on Apprenticeships, including specific information for Employers, please visit the National Apprenticeship Service website at: http://www.apprenticeships.org.uk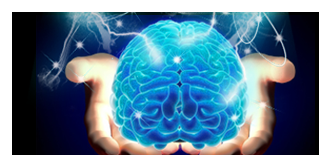 Access ManagementDirect here