Brexit Insights and Political Risk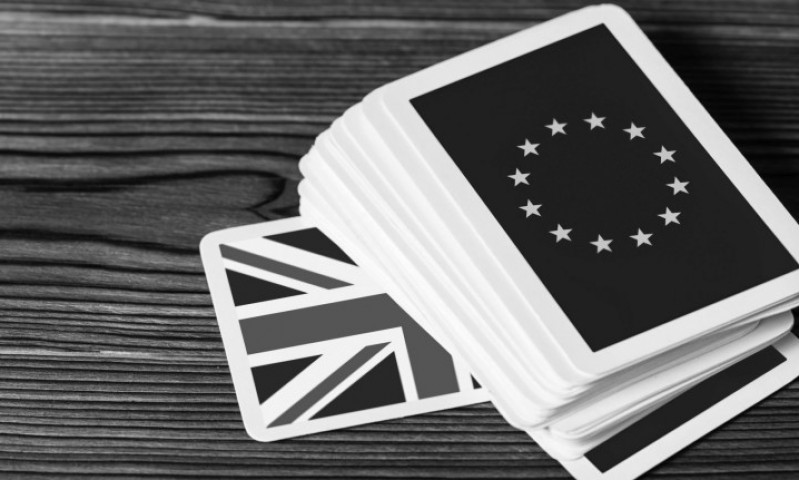 Start Date: 05 Jun 2018
Start Time: 6:00 PM
End Time: 8:00 PM
Duration: 2 hours
Capacity: 45
Venue: BCS London Office, 1st Floor, The Davidson Building, 5 Southampton Street, London , WC2E 7HA › View map
Having welcomed tonight´s two speakers last year on separate occasions on the topics of Brexit and Political Risk, we felt that it made sense to have them both at the same time as the two topics are intrinsically linked.
In the UK we are all very aware of living in a challenging and changing world, perhaps more so than at any other time since WW2.
We are very pleased to have Professor Menon with us for this topical discussion – A lively speaker whom you may well have seen on the BBC or elsewhere. He has clearly devoted a lot of time to considering how Brexit will impact on all of our lives and has insights most of us cannot have without his input.
His talk will touch on the following:
Insights into what is really happening with Brexit
What are the most likely post-Brexit scenarios?
What are the likely implications of these scenarios on UK plc?
Which sectors are likely to gain or lose the most and why?
What does the EU have to gain or lose from all of this?
What the EU could be trying to achieve?
How well aligned the EU's and the UK´s Brexit goals are
What are the big gaps and how are they likely to be resolved.
Of the potential risks confronting businesses one that tends to be less well understood, but which is growing in significance, is political risk. Chris Goostrey will cast light on some of the issues involved and explain why it needs to be taken more seriously.
With internet access and globalisation it has never been easier for businesses to engage internationally, or develop dependencies on supply chains in non-traditional or emerging markets. Almost without exception these are markets where political issues are likely to be just as important as economic developments. In some lie the potential for great instability. Political risk however has now grown significantly in established markets, including in the UK domestic market and Brexit is a key element in this.
Apart from large multinationals many businesses have tended to neglect political risk, perhaps because all looks deceptively quiet or, being unquantifiable, it is too difficult to factor in. Trends and even disruptive change in the political context are not, however, random events and can often be predicted with reasonable accuracy allowing workable mitigation strategies to be put in place.
This talk will explore the nature of political risk and why it is more than ever relevant to business decision making.
Using the wider context of Brexit, topic areas will include:
What is political risk?
Why it is relevant
What difficulties it presents
How might these be overcome
Some of the key challenges ahead
Speakers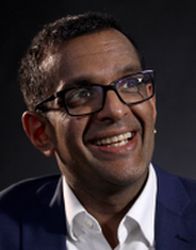 Anand Menon
Anand Menon is Professor of European Politics and Foreign Affairs at Kings College London. He directs the Economic and Social Research Council Initiative the UK in a Changing Europe (www.ukandeu.ac.uk). He has held positions at Sciences Po, Columbia University and NYU. He has written on many aspects of contemporary Europe and is co-editor of the Oxford Handbook of the European Union (OUP, 2012). He is co-author of Brexit and British Politics (Polity, 2017) and author of Europe: The State of the Union (Atlantic Books 2008). He has written for the Financial Times, Prospect, The Guardian, The Daily Telegraph, The Times and Le Monde is a frequent commentator on national and international broadcast media and has made several radio documentaries on contemporary politics. He is a member of the Council of the European Council on Foreign Relations and an associate fellow of Chatham House.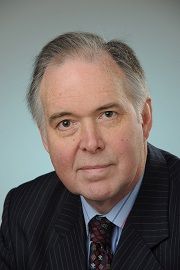 Chris Goostrey
Chris Goostrey is a consultant on political risk, specialising in Russia, North East Asia, and the Middle East. He spent 22 years in the civil service, mainly in the Ministry of Defence, but then culminating in a number of roles supporting the Foreign Office conflict prevention strategy, many in unstable parts of the world. Throughout his career he has had much involvement with the institutions and processes of the European Union.
Facilities
Enquiries contact
Questions about this event should be addressed to Network Support at networks.support@managers.org.uk or by telephone on 01536 207394.