Mentoring and Coaching
Start Date: 19 Feb 2019
Start Time: 12:15 PM
End Time: 4:00 PM
Duration: 3 hours 45 minutes
Capacity: 14
Venue: CMI, 3rd floor, 77 Kingsway , London , WC2B 6SR › View map
Member price ?: £130.00
FSB price: £130.00
Member price: £130.00
Non-member price: £160.00
Students price ?: £70.00
Event Capacity: Full
This interactive seminar is for consultants, advisers and managers wishing to improve their mentoring and coaching skills in order to support their clients and/or colleagues more effectively, and to decide which activity is appropriate in a given situation.
This session will cover:
The main differences between various business support activities
Benefits to business and the bottom line of mentoring and coaching
How personality traits effect the support relationship
Mentoring and coaching as learning tools in business and management
Learning styles and processes
How mentoring and coaching facilitate learning
Identification of the key stages in mentoring and coaching relationships
Digital mentoring and coaching
Setting up relevant ´contracts` /matching
Challenges and risks in getting it wrong.
By the end of this session, attendees will appreciate both the differences and the connections between different business and management support activities, and understand the key competences required to be a better mentor or coach.
For those undertaking coaching and mentoring modules for CMI Level 5, this session will be invaluable.
Speakers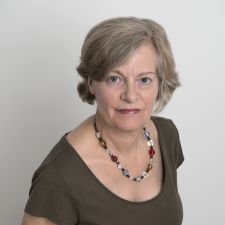 Veronika Weisweiller
Veronika Weisweiller is an accomplished facilitator and presenter with extensive experience in all aspects of business planning and administration. She chairs the CMI CPD and IC London & South East Networks.
Following language studies, a spell as an interpreter and owning a language school, she ran market research projects globally into a range of fields over many years. Clients included large corporations, public sector and SMEs, and she coached large teams of researchers.
A qualified trainer, Veronika has designed and delivered a range of courses and presentations on other topics as diverse as marketing, customer care, finance, disability awareness, quality control, and partnership working.
For the last 20 years, as a business adviser/consultant Veronika has mentored and coached many business owners and staff in a wide of sectors on their journey of business growth.
As a Director of the Federation of Small Business, she enjoys both the experience of running a large business and the day to day contact with SMEs. A lot of mentoring comes into play there too.
Representing the fifth generation of her family, she is involved in the management and marketing of an events centre catering for up to 2,500 people.
Responsible for delivering the forerunner of this workshop for the Institute of Business Advisers and the Institute of Business Consulting amongst others, Veronika is delighted to continue to present this session on a subject which is increasingly relevant in an ever more stressful and competitive work environment.
Facilities
Enquiries contact
Questions about this event should be addressed to CMI Events at cmievents@managers.org.uk or by telephone on 01536 207485.