Bricks Not Clicks 2
Start Date: 14 Nov 2019
Start Time: 6:30 PM
End Time: 8:30 PM
Duration: 2 hours
Capacity: 21
Venue: Regents University, Inner Circle, London, NW1 4NS › View map
Member price: £12.00
Non-member price: £15.00
Regents Staff price: Free
Regents University Student price: Free
Event Capacity: Full
Intermediate/advance Lego Serious Play workshop – giving participants further imaginative ways of exploring possibilities with the LSP methodology.
The workshop builds on the beginners´ understanding of using/experiencing Lego Serious Play (LSP) methodology. It provides an intermediate/advance platform in a practical sense of how to further construct 3D bricks' models enabling participants to be able to imagine, think creatively and communicate their insights to help and support their decision judgment process.
The LSP builds a range of skills, including crafting metaphorical stories to respond to challenges, giving meaning to models, and reflecting on model insights. The process can be used with individuals or teams. Applications include the development of landscapes (creating the ecosystem around a topic/theme), scenarios (exploring future developments), emergence (adding the real time aspect of learning what may transpire/emerge in the system) and simple guiding principles (e.g. creating principles in order to achieve goals/objectives).
Who is it for
Those who have attended a Bricks not Clicks 1 course through CMI in May 2019 or elsewhere and
who are interested in:
Seeing further possibilities with LSP
Creative thinking
An appreciation of how Lego Serious Play helps personal development and management
Communicating using bricks, metaphor and story-telling – The ability to provide visual interpretation of issues metaphorically
What will you learn
Have an enhanced appreciation of Lego Serous Play methodology
Enhance your creative, imaginative and reflective mind-set
Share your knowledge, metaphor, insights, perspectives and story via Lego bricks as an individual and as a team member
What will it cover
Lego Serious Play more advanced Methodology – everyone build and share their insights; creativity enhanced by metaphors, the power of listening and speaking with your hands and eyes and the importance of building individually and together Imagination, listening and story-telling
Working in teams/together
Personal reflection to allow for adaptation and learning
Speakers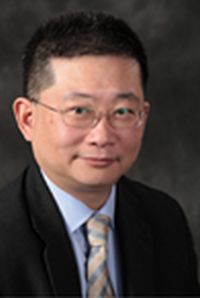 Dr Eric CK Chan
Eric has worked extensively as a strategist, personnel development trainer, educator, life/business coach, corporate management consultant including – people, change management, leadership, team building, experiential learning and product development in Europe and South East Asia. Eric holds an MIBA and a PhD and several qualifications in alternative therapies. He is a Chartered Fellow of the Chartered Management Institute and Fellow of the Institute of Leadership and Management, an accredited international life coach (Institute of Leadership and Management), NLP Practitioner, Business Model Canvas Practitioner, Senior Fellow of the Higher Education Academy, trainer for personal effectiveness, leadership and organisational health. Eric is a certified LEGO® SERIOUS PLAY® facilitator, and a Belbin, DISC, Celemi and simulations facilitator. He is also a senior advisor for LIFE Academy Sweden on advanced training management / leadership programmes. In Regent's, Eric is a Chartered Fellow and Principal Lecturer in Leadership and Management / business simulation, and the Centre Manager for the Chartered Management Institute, dual accredited postgraduate programmes. He is the co-author of 'The Key to Coaching – Learning, Application and Practice (2016)' and 'The Key to Coaching – Unlocking your coaching potential (2019)'.
Facilities
Enquiries contact
Questions about this event should be addressed to CMI Events at cmievents@managers.org.uk or by telephone on 01536 207485.