Inclusive Leadership (POSTPONED)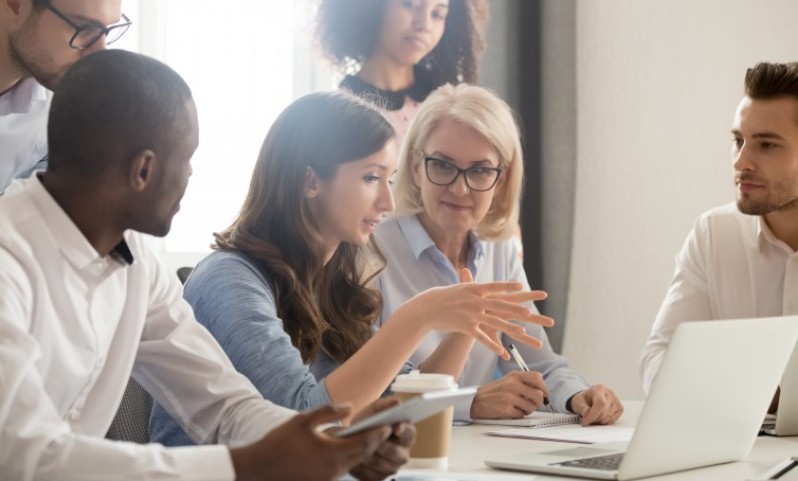 Start Date: 22 Apr 2020
Start Time: 6:30 PM
End Time: 8:30 PM
Duration: 2 hours
Venue: Wickland Westcott, Level 15, 1 Angel Court, London, EC2R 7HJ › View map
**This event has been postponed. Last updated 12/03/2020**
Join us for this joint event held in partnership with Wickland Westcott.
You often hear…. "our most valuable asset is our people", however, actions speak louder than words. In today's challenging work environment, it becomes ever more important to treat people in an equitable and inclusive manner, to create a healthy psychological contract with employees that helps maintain personal motivation, encourage contribution and develop loyalty to your business. Wickland Westcott have spent more than 40 years helping organisations and their leaders to develop inclusive cultures built on trust and fairness.
Aimed at senior managers, this session will touch on the following:
Awareness around D&I and what being inclusive really means.
Relating D&I to current business issues through the lens of inclusion.
Explaining unconscious bias, how to personally work towards overcoming these biases to promote a culture of inclusion.
Innovation, diversity and business benefits: the benefits of having culturally diverse people in your team and business.
Understanding and applying Critical Thinking techniques: becoming more self-aware about the way we make decisions and handle information helps us when thinking about increasing diversity and inclusion. It enables us to assess the situation objectively, rather than emotionally.
Thinking more proactively about different approaches to attraction and recruitment, with focus on those areas that promote diversity in the employee population.
Understanding each stage of the employee life cycle to build a strategic approach that promotes inclusion through a clearly defined set of objective people processes and procedures.
The above list is not exhaustive but hopefully gives you a taster of the types of topics that will be covered during the session. We would look to include a mixture of facilitator input/theory 'injection' and interactive content to enable reflection and discussion.
Speakers
Rachel Gascoigne
Rachel is an experienced Occupational Psychologist with a passion for identifying and developing leadership talent. She has a strong background in designing tailored assessment and development approaches and materials as part of wider programmes. This includes creating behavioural performance and leadership frameworks to support individual growth and drive the development of organisations. Rachel applies psychological insights to make senior level appointments and to develop upcoming leaders through assessment and coaching, with experience in both the private and public sectors. Her approach to supporting organisations includes building awareness of unconscious bias as part of a strategic approach to help make more objective choices and promote inclusion within organisations.
Motivated by working in partnership to deliver high-quality solutions which reflect the culture, themes and challenges within client organisations, Rachel develops trusted relationships through her professional, flexible and pragmatic approach.

Tracy West
Tracy is an Occupational Psychologist with 20+ years experience in a variety of business sectors. She works hard to ensure that she designs and delivers a range of products that utilise a psychological perspective whilst retaining a realistic business focus.
Tracy has extensive experience in the consultancy arena and has delivered individually tailored but inclusive processes for numerous clients, including selection, assessment and development centres, talent management initiatives, succession planning mechanisms, performance review systems and team working initiatives at all levels of an organisation. Tracy has also designed and delivered a variety of training interventions based on topics such as: Strategic HR management, Diversity and Inclusion, Motivation, Creating an HPO, Coaching, Change Management, Critical Thinking and Leadership skills.
Alongside the 'day job', Tracy has been involved in the running/delivery of 'People based' modules at University of Warwick for 21 years. This has included teaching senior level business students not only in the UK but also in culturally diverse locations such as Malaysia, China, Hong Kong, Singapore and Thailand.

Enquiries contact
Questions about this event should be addressed to CMI Events at cmievents@managers.org.uk or by telephone on 01536 207485.