Transforming Leadership and Society in the Digital Age
Start Date: 11 Feb 2020
Start Time: 6:00 PM
End Time: 8:30 PM
Duration: 2 hours 30 minutes
Capacity: 85
Venue: CMI - 77 Kingsway, , London, WC2B 6SR › View map
Member price: £12.00
Non-member price: £18.00
Event Capacity: Full
The talk will explore how people and society are affected by the digital revolution, whilst assessing how new forms of leadership are required to manage the challenges that the virtual world throws at businesses and organisations. Using case studies, we will examine themes including wellbeing, education, community archives, identity, cyber security and personal heritage.
Agenda
18:00 - Registration
18:30 - Event
19:15 - Q&A
19:30 - Networking
20:30 - Event Closes
Speakers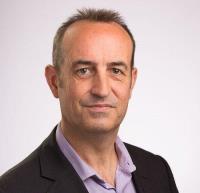 Dr Nick Barratt - Director of Learner and Discovery Services Open University
Dr Nick Barratt is an author, broadcaster and historian best known for his work on BBC's Who Do You Think You Are. He is an honorary associate professor of public history at the University of Nottingham, the Director of Learner and Discovery Services at the Open University, a teaching fellow at the University of Dundee and a fellow of the Royal Historical Society. His latest publication, The Restless Kings, explores the reigns of Henry II, Richard I and John. He is currently the President of the Federation of Family History Societies and sits on the Executive Committee of the Community Archives and Heritage Group.
Enquiries contact
Questions about this event should be addressed to CMI Events at cmievents@managers.org.uk or by telephone on 01536 207485.