Workplace Vision 2020 - adapting to the changing world of work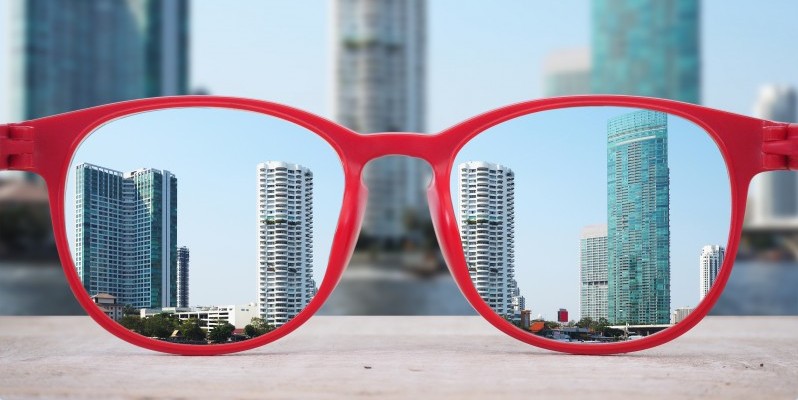 Start Date: 26 Feb 2020
Start Time: 6:00 PM
End Time: 8:30 PM
Duration: 2 hours 30 minutes
Capacity: 60
Venue: Financial Services Compensation Scheme, 10th Floor, Beaufort House, 15 St Botolph St, Spitalfields, London, EC3A 7QU › View map
Member price: £12.00
Non-member price: £18.00
Event Capacity: Full
2020 marks not only the start of a New Year but a new decade. The decade of the multi-generational workforce is here: Baby Boomers, Generation X, Generation Y – also known as Millennials – and Generation Z. Different aspirations, different characteristics, different leadership styles and different ways of working. The world of work is changing and employers and organisations need to adapt. In this informative and engaging session Caroline Rainbird, Chief Executive Officer and David Blackburn, Chief People Officer of the Financial Services Compensation Scheme (FSCS) will share both their personal and organisational journey of responding to the changing landscape: how they turned these challenges into a workplace vision that has delivered improved business performance.
Speakers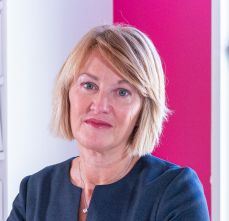 Caroline Rainbird
Caroline brings a wealth of global experience from a career spanning 30 years within the financial services sector encompassing senior regulatory, strategic, commercial, operational, investment banking, and client-led roles.
Caroline was appointed CEO of FSCS on 13 May 2019. She sits on the Board of Directors and is Chair of the Executive Committee. She is responsible for leading the Scheme's strategy to be a trusted compensation service which raises confidence in financial services and delivers excellence to customers. This includes being prepared for any type of financial services failure and informing work on preventing future failures.
Between 2009 and 2017 she held senior positions at Royal Bank of Scotland (RBS) working most recently as Managing Director of Regulatory Affairs, where she was responsible for defining and delivering the bank's strategic and proactive engagement and profile with its global regulators, advising the Bank Board and Executive on its regulatory engagement and compliance, as well as monitoring bank-wide upstream regulatory risks and delivering mandatory regulatory change programmes.
Prior to this, Caroline was Director of RBS's Corporate Services Division, where she was responsible for the global strategy, operations, service delivery, financial performance and risks of one of the largest cost areas within RBS. From 1995 to 2009 she worked at ABN AMRO, undertaking a number of leadership and transactional roles within Group Shared Services, Finance, Change Management and Structured Finance.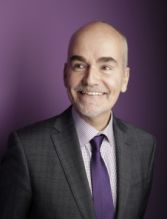 David Blackburn
David Blackburn is a multi-award-winning HR professional with over 20 years' experience in leading all aspects of Human Resources and is currently the Chief People Officer of the Financial Services Compensation Scheme (FSCS). Prior to his current role he worked across both the private and not-for-profit sectors. David is a graduate of the University of Aberdeen and the London Business School; a Chartered Fellow of the Chartered Institute of Personnel & Development; the Royal Society of the Arts, Manufactures and Commerce; the Institute of Leadership and Management and a Member of the Guild of HR Professionals.
David Blackburn is the FT Adviser Diversity Champion of the Year and recognised in the OUTstanding list 2019 as one of the most influential LGBT+ leaders in the UK public sector. David's work at FSCS has been recognised in multiple National Awards including the Business in the Community (BITC) Responsible Business Awards; Financial Adviser Diversity in Finance Awards; National Diversity Awards; CIPD People Management Awards; Personnel Today Awards; Investors in People Awards; HR Distinction Awards; Financial Innovation Awards and HR Excellence Awards.

Facilities
Buffet
Disabled access
Evening event
Refreshments provided
Visual display
Wifi
Enquiries contact
Questions about this event should be addressed to CMI Events at cmievents@managers.org.uk or by telephone on 01536 207485.