Livestream: The New Good Governance: Connecting with society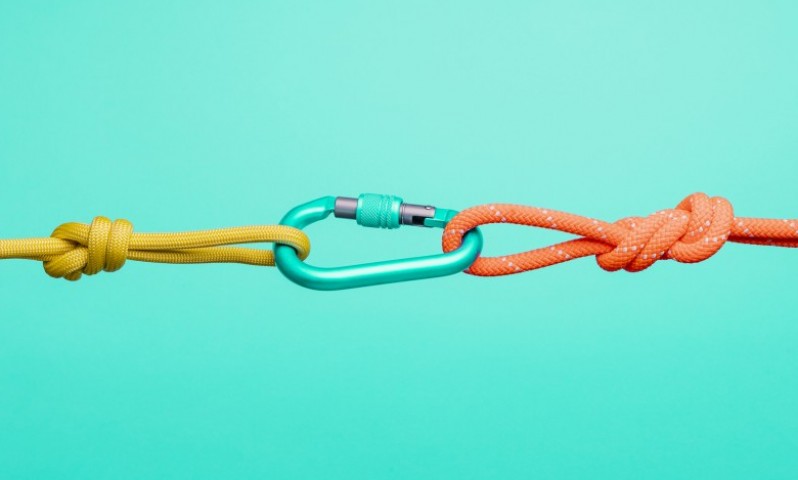 Start Date: 03 Jun 2020
Start Time: 8:00 PM
End Time: 8:30 PM
Duration: 0 hour 30 minutes
Capacity: 1000
We continue our 'CMI Women: Managing the New Normal' series on the theme of the new good governance. We're delighted to be joined by Chartered Companion Shonaig Macpherson CBE FRSE, who will be sharing her insights on what we've learned from this crisis — about good governance, and what the new good governance will look like.
Shonaig will provide practical insights on how managers can consider the social impact of their decisions during the efforts to rebuild, and how we might better collaborate to achieve the new good governance we seek. Don't miss this opportunity to get top tips for leaders and their boards, as well as have your questions answered live by the experts.
To view the session and take part you will need to join the CMI Women Facebook Group, which you can do here.
Speakers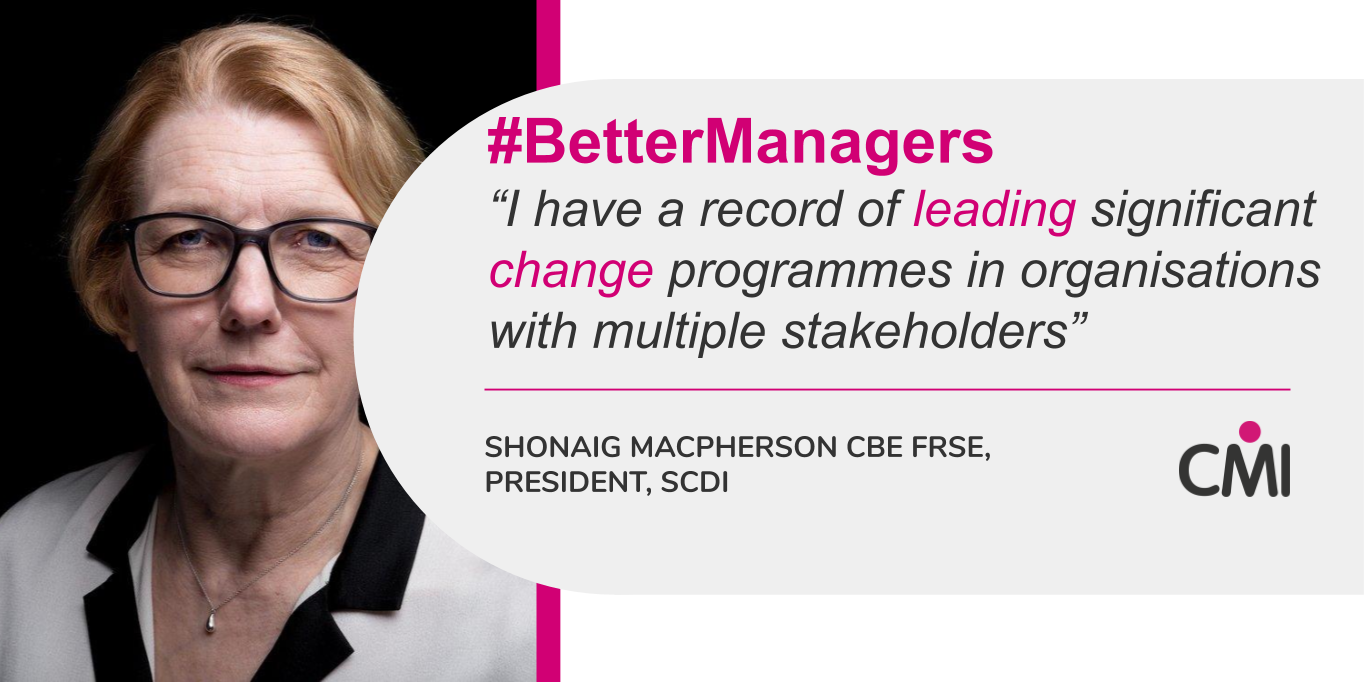 Shonaig Macpherson CBE, FRSE, DUniv
Shonaig holds a number of non-executive roles in the third and public sectors, most recently being appointed as President of SCDI.
Shonaig qualified and practiced as a solicitor in the City of London and in Scotland, specialising in advising companies whose core asset is intellectual property. During her legal career Shonaig worked for Sir Terence Conran, established the in-house legal department of Harrods and advised the Albrecht family on the establishment of Aldi in the UK. Her legal career culminated in her appointment as Senior Partner of McGrigors now Pinsent Mason and she retired from the law in 2004.
Since then Shonaig has undertaken several non-executive roles including as Chairman of the National Trust for Scotland, Scottish Council for Development and Industry, The Princes Trust, The Princes Scottish Youth Business Trust and The Royal Edinburgh Military Tattoo.
With a strong commitment to education, Shonaig has served on the governing bodies of the University of Edinburgh, Edinburgh College of Art, the Royal Conservatoire of Scotland, the Open University, Heriot Watt University and Edinburgh Business School.
Shonaig was appointed as the first ever non-executive appointee to the Management and Strategic Boards of Scottish Government where she became the first lay person to chair its Audit Committee. She was a member of the UK Government and Scottish Parliament's Commission on Scottish Devolution, the Scottish Executive's Culture Commission and its Knowledge Economy Task Force.
Shonaig is currently chair of the Robertson Trust, the Royal Lyceum Theatre Company, the Lead Non-Executive Director of the Joint Management Board of the Office of the Secretary of State for Scotland and Office of the Advocate General of the UK Government, a trustee of the SCO Trust and chair of the Advisory Panel of Quilter Cheviot CAIF.
Facilities
Enquiries contact
Questions about this event should be addressed to CMI Events at cmievents@managers.org.uk or by telephone on 01536 207485.