Grow through what you go through
Start Date: 01 Sep 2020
Start Time: 10:00 AM
End Time: 10:45 AM
Duration: 0 hour 45 minutes
The past few months have been trying for us all, in no end of unique and unprecedented ways. The need for personal resilience has never been greater — but how do you develop it as a professional skill?
Unlike other skills, which can only be learned by soaking up knowledge from the world around us, building resilience is more about looking inward at ourselves.
Join our resident core skills expert, David McLaughlin, on this insightful webinar, to learn:
How resilience differs from other skills;
What factors contribute to building your personal resilience;
How it can help you become a better manager and leader.
Speakers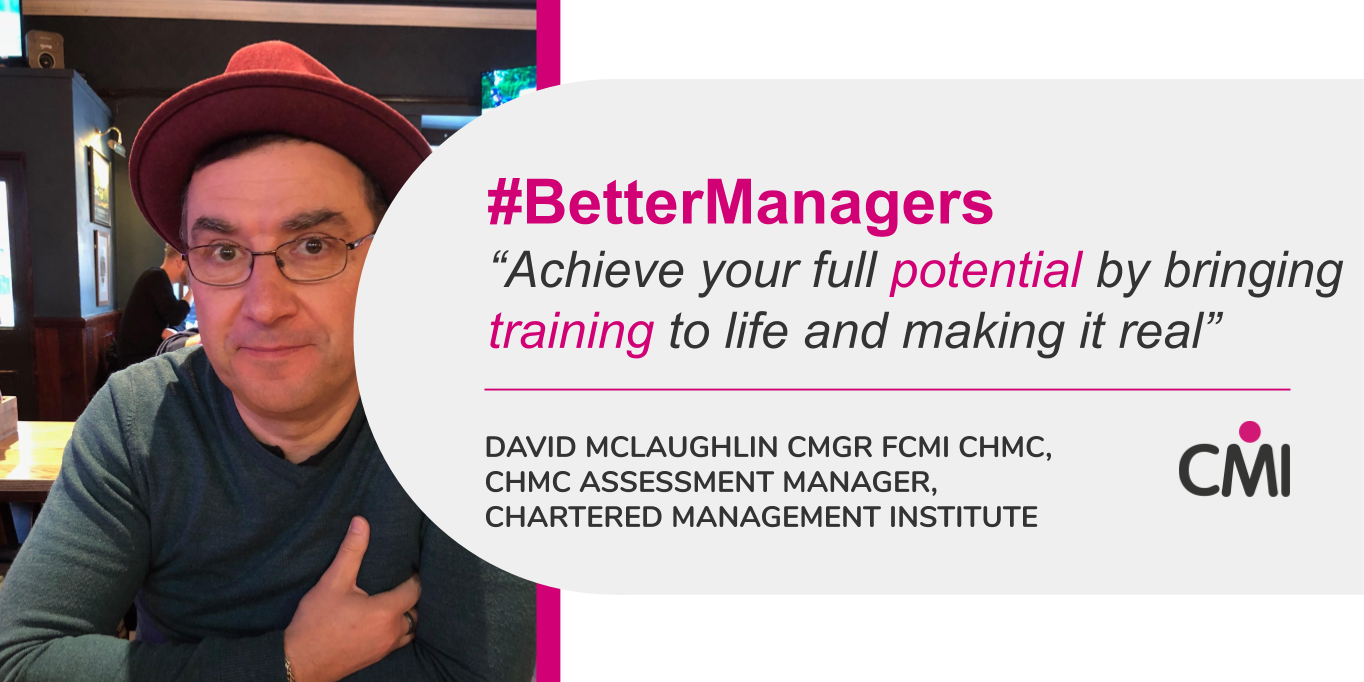 David McLaughlin CMgr FCMI ChMC
I am a professional experienced leadership, management and personal development coach and I am passionate about helping individuals and teams develop and achieve their full potential by bringing training to life and making it real.
With a wealth of experience in life and learning and development at all levels including senior management, I am able to utilise my skills and knowledge to help organisations and individuals develop and grow. I have an engaging and empowering style, which is reflected in the way I work. I am a dedicated people person and pride myself on getting the best out of teams and individuals.
I have been involved in distance learning since the mid 1990s and represented the UK in trans European education projects. Recently I delivered a highly successful series of development webinars for CMI.
My work ethos is based on the values of honesty, integrity, empathy, open clear communication and a willingness to continue to learn everyday. I am a Chartered Manager, Chartered Management Consultant and Fellow of the Chartered Management Institute.
Enquiries contact
Questions about this event should be addressed to CMI Events at cmievents@managers.org.uk.