What makes a great risk management team?
Keeping steady hands on the corporate tiller, risk managers have very specific traits that can flourish in contrasting yet complementary ways
Keith Ricketts
Much like risks themselves, risk managers come in all shapes and sizes. However, in terms of character inflections and outlook, there is, in fact, a stereotypical risk-manager mentality – and our research shows that about 60% fall broadly into this category.
We call them "technicians".
As you may expect, people who fall into this category demonstrate certain traits, along with what Liam Neeson might call a very particular set of skills. They tend to be:
1. Analytical
2. Logical
3. Naturally cautious
4. Attentive to detail
5. Stick to facts/follow rules
6. Able to ignore emotionally charged arguments
7. Serious and responsible
8. Suspicious of others
9. Brief and to the point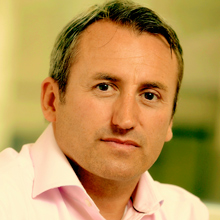 Many risk teams also include two other types, which we call "evangelists" (about 30%) and "drivers" (about 10%).
"Evangelists" tend to be inspiring leaders, very optimistic, diplomatic and persuasive. They can be verbose and prone to exaggerate. Sometimes they may appear over familiar and lacking in gravitas.
"Drivers", on the other hand, are very pragmatic, outcomes driven, focused and determined – preferring results to facts. They can be demanding and impatient, with no time for complaints of "too much detail", and feel the end justifies the means.
The most successful risk teams have a mix of personality types, because you need a wide range of skills to be truly effective.
While "technicians" – the archetypal risk manager – are analytical, cautious, numerate, precise and principled, capable of gathering, recording and analysing large amounts of data, they are not necessarily so good at communication or in persuading other departments of the importance of providing risk data.
"Technicians" need "evangelists" to help them sell the benefits of risk management to other departments and to the board. The risk management team also needs some "drivers" to ensure that objectives are achieved, projects stay on track and are brought to a successful conclusion.
Having a mix of those different personality types could cause friction, however. One critical facet of running a successful and highly effective risk-management team, which could help an organisation through the current tricky business climate, involves learning how to deal with the other personality types – possibly with specific training.
As with many situations, the right blend of people and skills, all supported by good communication, is what makes a really great risk management team.
Keith Ricketts is vice president of Sword Active Risk.
Powered by
Professional Manager