Growth Deals aim to turn regions into powerhouses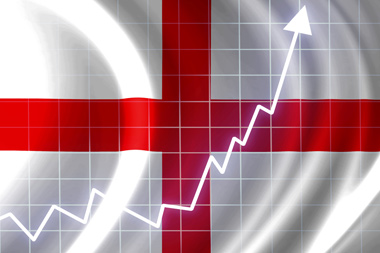 Numerous local projects have already been lined up for funding in the government scheme – and it's good news for jobs and managers
Jermaine Haughton
Employers could reap significant benefits from the government's Growth Deals programme – a £6 billion scheme unveiled yesterday to back businesses and infrastructure in regions outside London. The initial pot of funding is part of a broader, £12bn plan to invest in projects aimed at boosting the economic performance of large cities and towns away from the capital.
Decisions on where to spend the money will be made by local authorities and businesses. Projects set to commence in 2015 and 2016 are expected to be topped up by local investments worth around twice the central-government contribution.
Essentially, the Growth Deals scheme has been driven by a government desire to show voters that it is reducing the nation's reliance on London and investing heavily in other areas of the country. The plan was developed following the 2012 report No Stone Unturned by former deputy prime minister Lord Heseltine, which called for the government to do more to devolve power from London and stimulate the English regions. In a LinkedIn blog, prime minister David Cameron said that stimulating business and infrastructure growth in the regions can only make the whole of Britain stronger.
"These Growth Deals mean real change – and are full of real detail," he wrote. "This money will be used to invest in things that really matter: better roads and railways, more houses, more jobs and more opportunities for young people. Behind all these important projects lie more jobs, more industry and businesses, more growth and financial security for families."
He added: "When I became prime minister, I said I wanted us to build a different kind of economy – one where our great towns and cities drive growth, all over the country; one with the best infrastructure, the best skills and well-paid jobs in the industries of the future; and one with a stronger private sector. Slowly but surely, because this country has stuck to our long-term economic plan, we are getting there. Today marks another hugely important step."
Numerous projects have been announced for the first wave of Growth Deals funding, but five in particular are tipped to boost training and employment to large extents. A road tunnel between Swindon and nearby Wichelstowe has been earmarked for construction at a projected cost of £23 million, and is likely to generate thousands of jobs. Youth-training schemes such as a Glass Academy in Sheffield and an Oil and Gas Academy in the Tees Valley are set to receive millions of pounds to help provide jobseekers with the skills they need to move from welfare to work. A new National Agri-Food Campus in York will help the area to become a global leader in food manufacturing, agricultural technologies and bio-renewables, creating up to 800 jobs. And other funds will go to a new engineering training facility at Leicestershire's MIRA technology park, which will equip workers with advanced transport-engineering skills.
Minister for cities Greg Clark highlighted the key role that managers will play in the coming projects. "This is a landmark day for Britain's local economies," he said. "National growth is the sum of local growth. For Britain to prosper, every part of the country needs to fulfil its potential. No two places are the same, and the people who live, work and do business in each place know best what their area needs to do well. Today is the day when we back local leaders to create jobs and prosperity in their area."
Learn about which organisations will be managing Growth Deals projects in your area.
Find out more about taking YOUR business from strength to strength at the forthcoming CMI talk Transformation for Growth at Aston Business School.
Powered by
Professional Manager