Why did ITV chiefs drop Rising Star?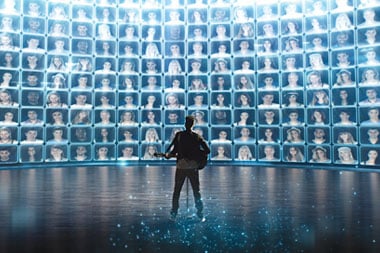 In bid to swerve around risks of a faltering format, broadcasters have hit panic button and junked series – with £1m already spent on development
Matt Packer
ITV bosses have pulled hotly anticipated talent show Rising Star, despite spending more than £1 million on buying in the format and retooling it for a UK audience. Originally set to debut in January as a Sunday-nights replacement for Dancing on Ice, axed for good earlier this year, Rising Star was rescheduled to a single week in March last month after ratings for the US version nosedived. Now, though, ITV has shelved the venture permanently, following another run of poor performance in Germany.
First developed by Israeli production company Keshet – a specialist in format creation and licensing – Rising Star was conceived as an interactive entertainment that allows everyone in the TV audience to effectively play Simon Cowell by grading budding singers via an app. Results harvested from the digital feedback then influence the hopefuls' chances of remaining on the show.
In the wake of success in its home country, Rising Star was internationalised, with Keshet pocketing fees and royalties from foreign networks that took on the show's brand and underlying approach. However, a patchy response in some countries has persuaded ITV not to take its version of the show beyond development stage – even though the French take debuted this week with a healthy audience of 4.8m.
Announcing ITV's abandonment of the format, a spokesman said: "Rising Star is an innovative show and we have enjoyed working on the format with the team. However, as a commercial broadcaster, we always need to be as confident as possible about the potential ratings of any new programme format that we have acquired, and we have therefore taken the decision not to proceed with plans to broadcast the series on ITV."
Keshet UK COO Sammy Nourmand added: "There's always a risk attached when launching an ambitious new concept, and we're obviously disappointed by ITV's decision not to move forward with Rising Star. We would like to extend our thanks to the team at ITV Studios who have worked tirelessly to adapt the format for a UK audience. Rising Star remains an innovative and ground breaking format of which we're extremely proud."
Speaking about the January-to-March move at a media conference last month, ITV director of television Peter Fincham hinted that the show's innovative nature was proving to be a sticking point. "I certainly think it is a risk," he said, "but I thought it was supposed to be a risk, so I am glad we have done it. We will find out in due course of time whether it was the right call."
Formats have proven highly contentious for media bosses in the past, with the BBC's Danny Cohen weathering huge controversy in 2012 for spending a reported £22m on the programme setup of The Voice.
Check out the details of this forthcoming CMI seminar Developing Team Effectiveness, which will provide plenty of hints on working together to improve innovation.
Rising Star publicity image: Keshet.
Powered by
Professional Manager