Will Europe and immigration be allowed to dominate the 2015 General Election?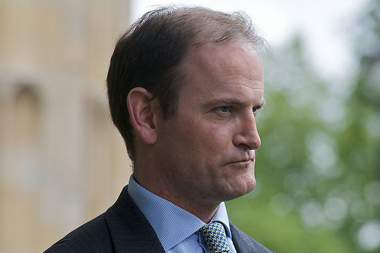 Douglas Carswell's impending byelection may mark a tipping point for UKIP's command of the agenda in the run up to next year's national poll
Jon Bennett
As a birthday gift, at least it's memorable. Erstwhile Conservative MP Douglas Carswell will contest the previously safe seat of Clacton on behalf of UKIP on the day that David Cameron turns 48. With an apparent poll lead of 44 points – according to Survation polling for the Mail on Sunday – he looks likely to turn personal popularity and disaffection with the Westminster elite into a Parliamentary foothold.
A win for UKIP here would he hugely significant – chiefly by proving that it's possible. The party has done well in local and European polls. But the constituency voting system has made it easy for opponents to suggest that a vote for UKIP opens the door to another, less-welcome candidate. With a House of Commons representative at the heart of its campaign, though, UKIP would have cast-iron evidence that the status quo can be undone. The prominent voice of Douglas Carswell would also help to address accusations that UKIP is a one man band, and provide media support to an energetic but exhausted Nigel Farage.
So, good news for UKIP – and a big headache for the Conservatives. But what does it mean for the broader 2015 election campaign?
Media interest in UKIP and the recovering economy will likely lead to a campaign dominated by Europe and immigration.
Specialist Ipsos Mori issues polling for the Economist tracks the political topics that people find important on a month-by-month basis. From September 2008 until May 2014, the issue cited by most people was the economy. But in June this year, immigration took over as the issue of widest concern. The Conservatives have staked much on their gamble that the economy would improve during their five-year term as senior partner in the Coalition, and that they would get the credit. But ironically, an improving economy has made the economy a less-important issue to the electorate. Claiming to have solved the perceived problem of the past six years isn't as powerful as having a solution to the perceived problem of today. The Tories will try to draw a line under the question of Europe with their referendum policy, but the issue itself won't go away.
In line with most political discussions, it means that something important to a significant minority will likely drown out the issues relevant to the broader majority. In June's Ipsos Mori poll, only 21% of respondents considered race and immigration to be their most important political issue – though 38% found it important to some extent. This means 62% didn't mention it at all. There is a danger that those voters could be sidelined in the 2015 contest – along with the 33% of higher-income voters who mentioned the NHS as an issue of concern, and the 33% of lower-income workers who still fret over unemployment in an uncertain recovery.
UKIP is brilliant at bringing apparent clarity and simplicity to politics and seizing ownership of the biggest issue of the day. But as other parties inevitably get drawn into the same arguments, the majority of people may be left watching in puzzlement. Can the main parties conduct a multifaceted campaign that speaks individually to a range of voters and interests – or will everyone be forced to slug it out on a single issue?
With the latter course, UKIP are the only winners.
Jon Bennett is managing director of corporate communications consultancy Linstock Communications
UKIP's knack for networking is clearly paying off – and so can yours. Check out these details on a CMI networking event set to take place in Brighton on 6 November.
Image of Douglas Carswell courtesy of Steve Punter, via the Wikimedia Commons.
Powered by
Professional Manager