Ann Francke tells select committee: Gender pay gap has widened for the over 40s
The CMI chief executive was presenting evidence to the Women and Equalities Select Committee and has called for a root and branch transformation to tackle gender pay discrimination
Matt Scott
Tackling the gender pay gap will require a root and branch transformation of business culture to address unconscious bias. That's the view of CMI chief executive Ann Francke.
Research from CMI has found that the pay gap for women over 40 stands at 35% – more than 10 percentage points higher than the average, and that female managers over the age of 40 today face a bigger gender pay gap than a decade ago.
Data from the latest National Management Salary Survey by CMI and XpertHR reveals that women working in full-time management and professional roles earn 22% less on average than men.
This equates to 57 days each year of unpaid work.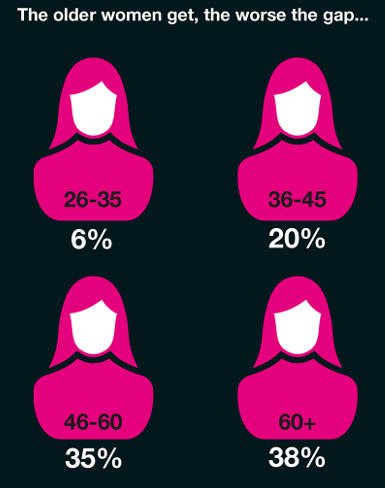 The extensive survey of 72,000 UK managers shows that the gender pay gap now stands at £8,524, with women earning on average £30,612 and men earning £39,136.
Speaking to the Women and Equalities Select Committee as an expert witness, Francke said that, despite recent successes in promoting gender equality, more still needs to be done to smash the glass ceiling.
"Anyone who believes hitting the Davies' targets abolished the glass ceiling is misguided," she said. "Equality and fair progression means much more than having the same number of men and women on your board. Female managers face what I believe is more of a 'glass pyramid' than a ceiling. The walls close in with every step up, and you're likely to slip down the pecking order when it comes to pay.
"Managers at every level should be accountable on equality, with transparency around hiring, pay and progression the effective solution. They are not doing anyone a favour by offering softer roles for mothers. Capability must not be judged on time served; it is simply a question of whether you're up to the job. If you are, you must be paid the going rate.
"Anything else is simply discrimination."
The motherhood penalty debunked
Writing for The Telegraph, Francke said that one common, and false, argument is that women are penalised for having children, but that this just detracts from the core problem of culture.
"The idea [of the motherhood penalty] doesn't wash at all when we see that this 'penalty' affects not just mothers, but all women," she said. "It's not just those returning from maternity leave who suffer lower pay and fewer promotions.
"The reasons for this are cultural. Simply: there are far too few women in senior positions. It's not just about the motherhood penalty - we need to look more widely than that. It's about the culture of success and how we define who is successful: long hours, presenteeism and not fitting work around our modern lifestyles."
"It's the system that needs fixing," she added.
Powered by
Professional Manager