How to make 2015 the year you Outperform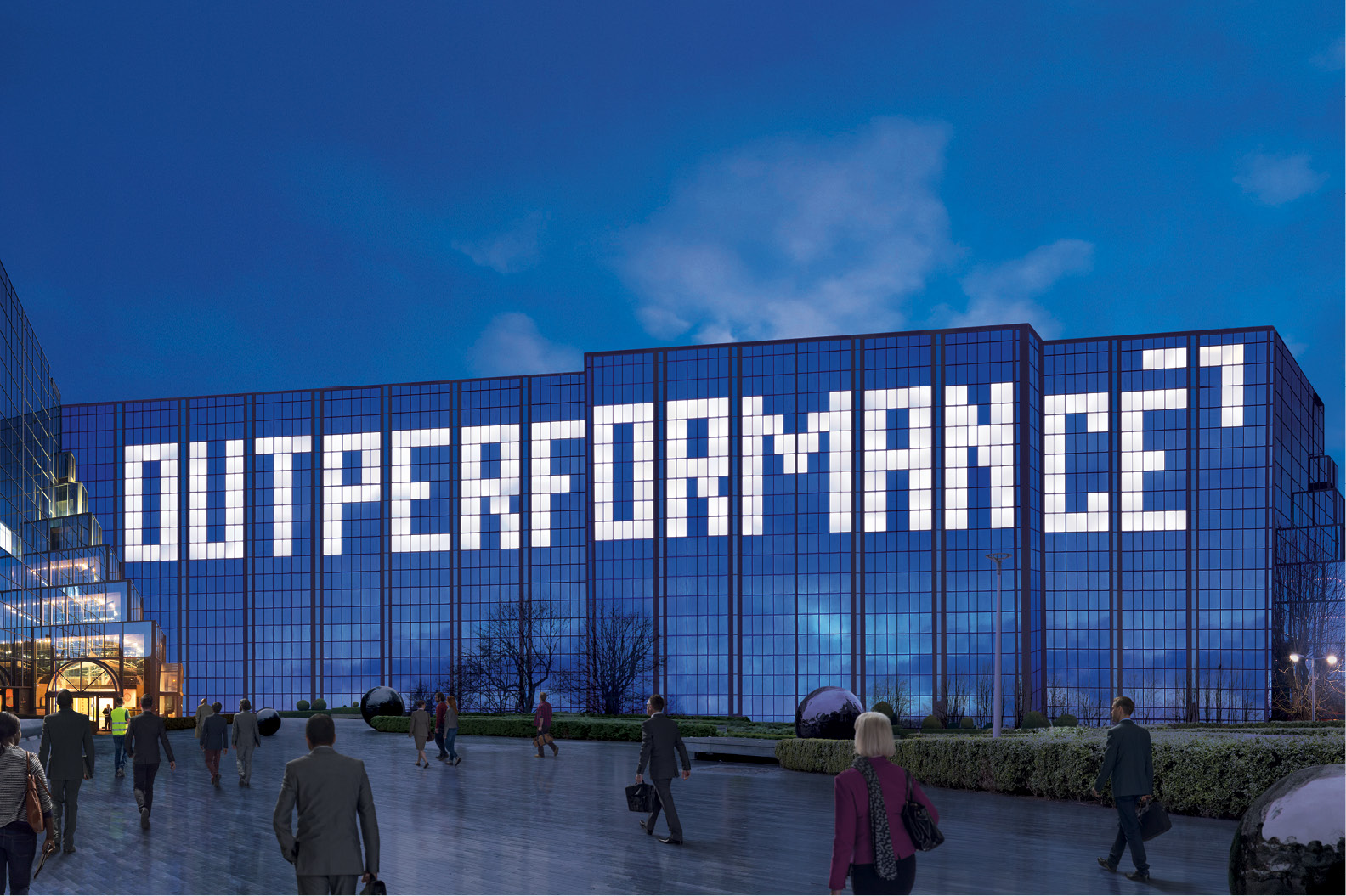 Some organisations are better at everything. And its not because of strategy, structure or technology. So what's the secret to their success and how can you join them?
A growing economy. Higher scrutiny on activity. Increasing competition. It's a challenging time to be in business – and as the financial year draws to a close, a lot of organisations are seeking the best way to get ahead and stay ahead in 2015 and 2016. But many of them are looking in the wrong places. What really counts isn't strategy, technology or management structure. It's people.
In 2010, management thinker Andre De Waal proved it. His seminal paper on the characteristics of high performance found that the culture of an organisation is inextricably linked to its success. Since then, study after study has shown that an engaged workforce is critical to performance, delivering against business outcomes from customer loyalty and staff retention to stakeholder returns.
The Outperformers
This is no revelation for leading organisations. By developing their people, they are achieving results that are consistently better than their chosen peer group. In short, they are Outperformers.
By instilling a sense of leadership at every level, developing talent and uniting everyone behind a clear purpose, these organisations have found a way to continually stay ahead of the competition.
So how do you make it happen? "It's got to be authentic," explains Sir Dave Brailsford, former Team GB cycling coach, and a man who knows what it takes to outperform. "If you want a group of people to come together and achieve something greater, they have to be aligned towards a genuine cause."
With Olympic success and the Tour de France victory under his belt, Brailsford's approach to leading and managing teams has turned heads in recent years. And for him, it comes down to the small things that make a big difference. "Performance edges its way up when you look at the resources you have then ask the question, how can we improve?" he continues. "If everybody is in the same place, looking for improvement all the time, it's phenomenal the amount of improvement collectively that everyone can make."
This 'Marginal Gains' way of thinking works for any organisation, in any sector. But knowing where to start can be a challenge. And that's where Investors in People comes in.
People not paperwork
Working with more than 1000 organisations, research institutes, professional bodies and leading management thinkers, they've identified the nine key attributes of Outperformers. In 2015, they are launching a new Framework built around those attributes to help organisations identify small, easily achievable changes in the right areas.
"To become an Outperformer you need to benchmark what Outperformance looks like for you," explains Investors in People head Paul Devoy. "Our new Framework does that, helping you turn Outperformance into a reality by finding the right level for your organisation to really fly."
Paul concludes: "We're interested in people, not paper. We're focused on every individual achieving their potential, because that drives Outperformance."
When it comes to staying ahead, Outperformers are showing the business world that with an engaged workforce and a clear purpose anything is possible. Is now your time to join them?
Find out more about Outperformance and the new Investors in People Framework.