5 young bloggers who love business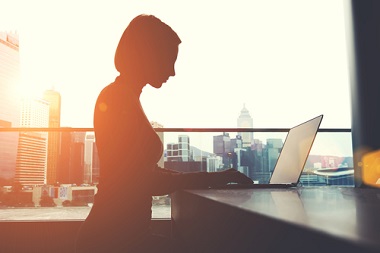 The business blogging community is alive and well. Here are some of the best websites out there
Guest blogger Georgina Tarling
With more young people than ever before setting up in business on their own, many are turning to the internet to share their experiences and help others setting off down the same path.
Here, Georgina Tarling shares her five favourite blogs from young entrepreneurs who have found success.
Carrie Green started her first online business, Easy Mobile Unlock, during her second year at Birmingham University, aged 20. She had no experience in running a business but by the age of 23, the business had gone global.
In February 2011, encouraged by her own success, she began her own online website called the Female Entrepreneur Association.
Her aim was to create a site to help female entrepreneurs like her grow their own businesses and share their experiences online, and she frequently blogs about her journey as an entrepreneur and what inspired her.
The Girl means Business Magazine is now the fastest growing online magazine for female entrepreneurs.
Erica Douglass was only 26 years old when she sold her online business for over $1 million and many people were intrigued as to how she became so successful.
Since then, she has created her blog Erica.biz to explore how anyone can become successful and to help others grow their own businesses.
Lauren Hooker didn't set out to run her own company, but. as her passion for graphic design grew, she decided to set up her own business 'Elle & Company'.
Her blog is filled with tutorials and advice to help others design and create their own businesses.
These two brothers were interested in business and entrepreneurship from a very young age, starting their first business venture while they were in high school, importing electronics from Hong Kong.
After spending many years creating, building and selling companies, they founded Young Entrepreneur, the largest social networking forum for young entrepreneurs.
They also wrote a book, 'Kidpreneurs' to inspire children to get involved in business.
Their blog gives advice about the best business techniques and focuses on teaching these practices to others.
Becky McCray is the founder of 'Small biz Survival', a rural business blog that has been running for more than a decade.
McCray and her husband are small town entrepreneurs and she uses the website to blog about her own experiences, including her failures and successes.
This blog is incredibly useful for other entrepreneurs and offers valuable advice and help for similar businesses.
Powered by
Professional Manager