The best management books revealed: CMI announces Management Book of the Year shortlist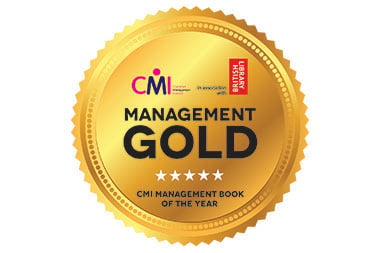 This year's best management books explore the importance of management trust and ethics through a lens of leadership, technology and change
Matt Scott
Trust, ethics, diversity and productivity are key themes running through this year's 25 best management and leadership books short listed for the 2017 Management Book of the Year.
Announced by CMI and The British Library – and supported by Henley Business School – the 2017 Management Book of the Year shortlist features titles that are breathing new life into management and leadership thinking.
More than 150 books were entered this year into the competition's five categories: Management Futures; Innovation and Entrepreneurship; Practical Manager; the Commuter's Read; and Management and Leadership Textbook.
Trust and uncertainty
Among those shortlisted is John Blakey's The Trusted Executive, which looks at trust-building strategies, and Richard and Daniel Susskind's The Future of the Professions, which examines how emerging technologies will bring fundamental changes to the way we work.
Trust and uncertainty have been timely themes with the ongoing scrutiny of top executives' pay and aftermath of the EU Referendum result.
Books such as Big Change, Best Path by Warren Parry look at how best to manage and embrace change, while Cecile Bingham's Employment Relations examines organisational justice and recommends how to build diverse and inclusive workplaces.
CMI director of strategy Petra Wilton said: "Thousands of books on how to become a better manager and leader are published every year. Our shortlist directs everyone from first-time managers to senior business leaders to those books that will make a definite difference to how they think and act as management and leadership professionals.
"For those passionate about their career, the progressive and practical lessons within these books are essential reads."
The five category winners and an overall winner will be announced at an awards evening at the British Library on 6 February 2017 – with the winning author taking home a £5,000 prize.
Last year's overall winner was Frugal Innovation by Navi Radjou and Jaideep Prabhu, published by Profile.
Radjou and Prabhu said: "Winning the 2016 Management Book of the Year award was a huge achievement and we were delighted to see our work recognised in making such a difference to managers. The volatile economy created uncertainty for many so we were glad to offer practical advice to managers and leaders to drive business forward."
Phil Spence, chief operating officer at the British Library and a Companion of the CMI, said he was 'thrilled' to once again be supporting the awards.
"The British Library is honoured and thrilled to be hosting the CMI Management Book of the Year awards again," he said. "Not only are we the UK's national research Library with a world-class collection of management studies resource, but also we have a long and successful relationship with CMI and are delighted to be supporting them in their mission to develop management and leadership."
To read the full shortlist online, please visit: yearbook.managers.org.uk
Powered by
Professional Manager