How to concentrate: scientists have discovered the exact length of break you need for maximum productivity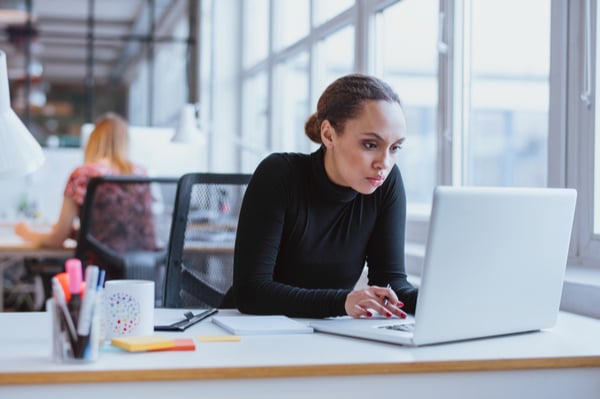 This is when you need to stop working – and how long for – to maximise concentration
Jermaine Haughton
With nine out of ten UK workers admitting they do not feel adequately prepared to handle their workload, the pressure to successfully complete work on time and stress-free can be very difficult. The solution? Research has shown that regular breaks are the key to concentration and high levels of productivity.
REGULAR BREAKS IMPROVE MANAGERS' ABILITY TO CONCENTRATE
Srini Pillay, an assistant professor of psychiatry at Harvard Medical School, explains that mixing in periods of downtime with work is vital for brains to operate efficiently. She says when our brains are given time to adjust between being focused and unfocused on a task, they tend to be more efficient.
"What people don't realise is that in order to complete these tasks they need to use both the focus and unfocus circuits in their brain," says Pillay, author of productivity manual Tinker, Dabble, Doodle Try: Unlock the Power of the Unfocused Mind.
So how often should managers take breaks?
THIS IS THE EXACT LENGTH OF BREAK YOU NEED TO CONCENTRATE
A study by social networking company The Draugiem Group measured what habits set their most productive employees apart by using a time-tracking productivity app.
They found that the top 10% of employees with the highest productivity didn't put in longer hours than anyone else. Many didn't even work standard eight-hour days. Instead, the key to their productivity was that for every 52 minutes of focused work, they took a 17-minute break.
By tackling duties in shorter bursts followed by a period of relaxation, exercise or reflection, employees experienced greater motivation and focus, as well as lower stress levels – and this is the key to achieving better results.
OTHER PRODUCTIVITY HACKS
In a recent CMI Insights article we explored 12 productivity hacks. Should breaks every 52 minutes be inconvenient, Robert Pozen, a senior lecturer at the MIT School of Management suggests pausing workflow every 75-90 minutes. He told us: "We have studied professional musicians who are most productive when they practice for this about of time."
Read more: 12 productivity hacks you need to know
Powered by
Professional Manager