Over the last few months, we've shown much we rely on technology. The problem? Some businesses don't have the digital literacy to continue to do so – but there's one organisation that can help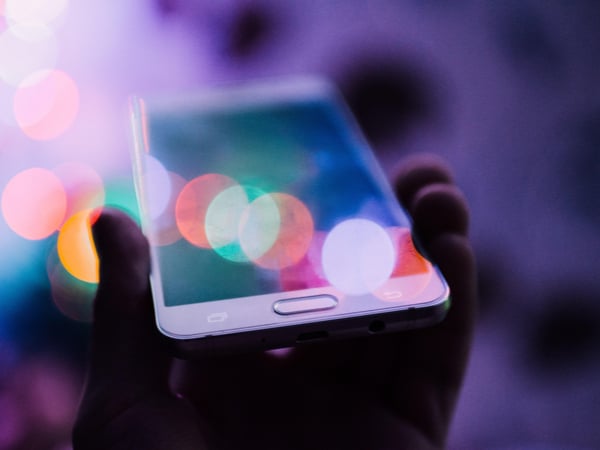 Digital transformation is a challenge at the best of times for small businesses, charities and social enterprises. Trying to pivot your business and operations to digital in times of emergency with no in-house skills, no time and no budget?
That's exactly the situation in which thousands of small enterprises have found themselves during this pandemic, scrambling to find new ways to manage relationships with staff, clients, suppliers and customers amid lockdown and other restrictions.
But Digital Boost – an online, volunteer collective of digital experts – can lend a hand to small, vulnerable organisations in need of their skills. The programme, formed in partnership with BCG Digital Ventures, matches digitally savvy mentors to guide small businesses. It has also teamed up with partners such as online education company Coursera to offer free courses in skills like digital marketing, data analytics and search engine optimisation and with CMI to help small enterprises develop the skills they need to lead and manage their digital agenda.
"Low digitalisation rates are already costing the UK £100bn a year in lost productivity and we need a way of upskilling them or helping them upscale themselves rapidly," explained Sherry Coutu, the head of Digital Boost, in a recent webinar with CMI's Ann Francke OBE.
Coutu is a serial entrepreneur and angel investor who chairs or has chaired Workfinder, Raspberry Pi (Trading), the Scaleup Institute and Founders4Schools, a volunteering platform which puts business leaders into classrooms to help young people learn about work and enterprise.
"A friend, the MD of BCG Digital Ventures, told me that some 75% of small businesses have already lost half of their revenues during this pandemic. He wanted to know if we could adapt the Founders4School platform to create a digital skills mentoring service for small businesses, charities and enterprises," Sherry said.
Digital Boost is a free service targeted at companies and charities with fewer than 50 employees, and in particular micro businesses, where digital investment is typically lowest. It then recruits volunteers from the digital and related industries to offer one-to-one mentoring video calls on how to take a small business, charity or social enterprise digital. Some of these volunteers can also lead workshops that provide bespoke training to a whole staff team.
"Around 75% of our volunteers are giving up to eight hours of their time per week," said Sherry, who explained that volunteers sign up to the service by creating a profile that includes details of their expertise, types of enterprise they want to help and then manage the invitations they receive for mentoring through an online dashboard where they can also view their scorecard of feedback given by mentees, or "Boostees". Digital Boost has created a community for its volunteers where they can share tips and advice on how to get the most out of their mentoring sessions or workshop sessions.
Similarly, "Boostees" use an online dashboard to chart their progress through a personalised digital skills curriculum, set up conversations with mentors and sign-up for workshops. Through content licensing deals struck with more around 90 organisations including Coursera, LinkedIn and CMI, Digital Boost is also able to signpost small businesses, charities and social enterprises to relevant online education courses and materials that they can now access for free. And it has worked with Local Enterprise Partnerships to integrate local digital training and networking events into the curriculum.
"Our aim is that within 24 hours of signing-up, you will have your first call with your first volunteer," said Coutu. "We hope to take people on a rapid learning journey of up to 30 boosts in the first month, tapping the knowledge of different mentors on different subjects, joining workshops and engaging with the vast library of free, relevant resources to help them upskill.
"There is a huge amount of information out there on digital transformation, but seeking what you actually need is like finding a needle in a haystack. We wanted to make it simple for people to learn new skills very quickly in a time of crisis, so that they start implementing a new strategy immediately.
"We want to support leaders of small businesses, charities and social enterprises to the point where they can say, 'OK, thank goodness, it's all going to work out'," said Sherry.
You can watch this conversation in full here. Why not check out our full summer webinar series?
You might also like these posts on this topic:
Don't miss out - get notified of new content
Sign-up to become a Friend of CMI to recieve our free newsletter for a regular round-up of our latest insight and guidance.
CMI members always see more. For the widest selection of content, including CPD tools and multimedia resources, check out how to get involved with CMI membership.