"Never walk on by": Why you should prioritise empathy to support your male colleagues and staff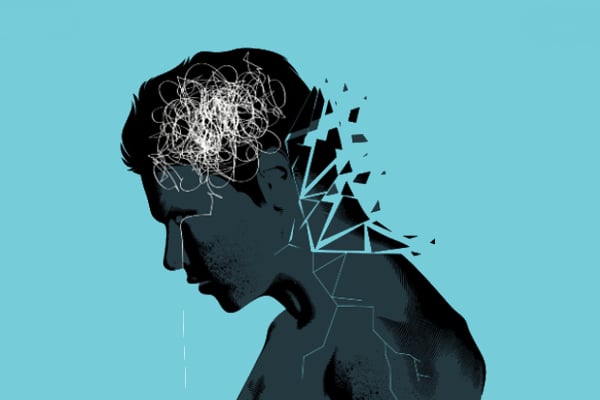 This is the second article in a series looking at men's mental health and the workplace. Learn more about spotting the signs a male colleague is struggling in the previous article – here.
"Just man up." "Boys don't cry." "Don't be a sissy." Toxic masculinity is reflected in the words we use. And its effects have long been visible in data around men's mental health, with men still less likely to discuss or seek help for a mental health problem than women and, sadly, more likely to die due to suicide. An enlightening 2022 study found that more than four in five UK tradespeople – a male-dominated sector – experience mental health problems due to work-related issues; a similar number (85%) do not feel comfortable talking about their feelings.
"Men are often conditioned to not talk about things," said Simon Blake OBE CMgr CCMI, chief executive of Mental Health First Aid (MHFA) England, during a recent discussion among the CMI London regional board on the role of empathetic leadership in supporting men's mental health in the workplace. "If we don't find ways to engage with real issues – whether divorce, homophobia, suicide – people pretend they're carrying on... It's the same for everybody, but it's amplified when it comes to men."
Steve Axe CMgr CCMI, chair of the regional board and chief marketing officer at Nomad Foods, believes in the power of empathetic leadership "to unlock the conversations we need to have around men's mental health".
Empathy involves understanding and having a genuine interest in others, their lives, needs, feelings and thoughts, without necessarily sharing them. As a soft skill, it is often overlooked. But, the group believes, it is an essential tool for managers and leaders to support their male staff.
What does it look like in practice?
Want to learn how to use empathetic leadership to support your male staff?
Register for Free Access
Not yet a Member, Subscriber or Friend? Register as a CMI Friend for free, and get access to this and many other exclusive resources, as well as weekly updates straight to your inbox.
You have successfully registered
As a CMI Friend, you now have access to whole range of CMI Friendship benefits.
Please login to the left to confirm your registration and access the article.