During Ramadan, Muslims across the world will be fasting throughout the month. How can you be a supportive manager?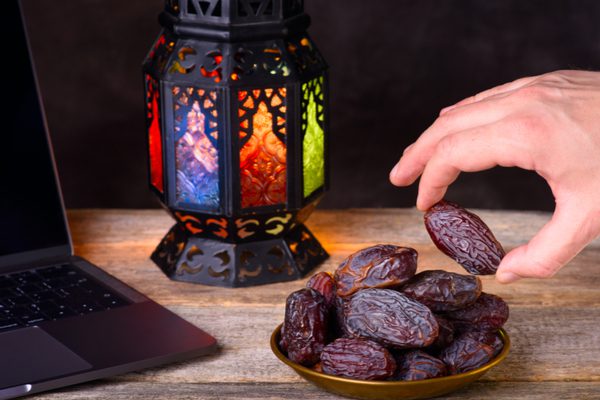 This April, followers of Islam across the world are observing Ramadan. This is a period of 30 days where Muslims commemorate the first verses of the Quran being revealed to the Prophet Muhammad by fasting from sunrise to sunset, and then feasting outside of these times. "It's one of the five pillars of Islam," explains Pinky Lilani CBE CCMI, founder of the Women of the Future programme (and winner of this year's CMI Lifetime Achievement award), "so it's a big part of any Muslim's life."
"It's really to cleanse the body and the spirit throughout the month," says Rahat Choudhury, talent acquisition specialist at recruitment consultancy PageGroup. "Abstaining means you're closer to God. It's not just abstaining from food and water. You also abstain from sexual activity, smoking and swearing."
Ramadan takes place during the ninth month of the Islamic calendar (which is based on lunar cycles) and starts when the new moon is seen – meaning the month it falls on varies each year and varies slightly from country to country. So while it falls in April in 2022, by 2032 it will be starting in December. 
Keep reading for seven tips to support your staff during Ramadan
Register for Free Access
Not yet a Member, Subscriber or Friend? Register as a CMI Friend for free, and get access to this and many other exclusive resources, as well as weekly updates straight to your inbox.
You have successfully registered
As a CMI Friend, you now have access to whole range of CMI Friendship benefits.
Please login to the left to confirm your registration and access the article.