Advice:
Top CV and cover letter tips from recruitment experts
Tuesday 04 May 2021
Having seen thousands of CVs and cover letters, and written mountains of job listings, these experts give their top tips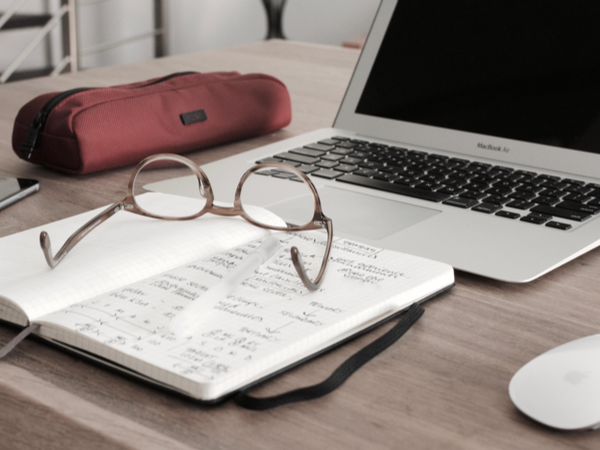 In a recent CMI webinar on employability, three speakers with oodles of experience recounted their most memorable job applications. "I've seen the good, the bad, and the ugly," says Nicola McNeely, partner at law firm Harrison Clark Rickerbys. She'll be sharing some here.
Paul Gibbons and Sophie Galley are also recruiters (with Hays and Turner & Townsend respectively) and also work hands-on with hiring managers and candidates to find the perfect matches. They need a candidate who's going to be memorable, and who they feel confident presenting to their clients.
Here are Nicola, Paul, and Sophie's top tips to make your application actually stand out.
Show you have grit and determination
"I like hiring people that have get-up-and-go and want to do different things and show that they're entrepreneurial," Nicola says. One candidate she met demonstrated this by launching an ice-cream business and paying off his student loans. "He sold ice creams on a beach in Brighton and made about £6,000 over the course of the summer," she says. "That really impressed me; the logistics of organising and self-funding that [made me think] it was really smart." This entrepreneurial mindset landed him a job offer from Nicola.
Another candidate whose background impressed her was a Marine who lived on the Royal Yacht Britannia. "I was fascinated by the fact he'd done something so different and diverse to being a lawyer," Nicola says. His background demonstrated a disciplined and organised attitude to work.
Highlight real-life experiences
"The amount of people that I've seen with firsts from Oxbridge but with no experience who've never had a part-time job, never worked in a client-facing role, never used a photocopier… That is a disaster for me, because I need to know that I can work with this person and put them in front of a client," Nicola says. Your application will suffer from lack of experience, says Paul, as you haven't got clear evidence of your ability to function well in a work environment. Without some type of work experience, it'll be harder to demonstrate timeliness, reliability, and the ability to manage tasks well and on time. "Those qualities are hugely important – so anything you can do to demonstrate that through your CV is valuable, as it makes you more hireable."
Make it personal
Paul recalls the best CV he's come across: "I'd received a LinkedIn request from an engineering degree graduate," he says. "He reached out saying he'd like to speak to me, and then half an hour later sent over a video – which was a full, detailed description of him as an individual. It was directed to me and not the organisation, so there'd been a lot of time [spent] understanding what I recruit for and what we do as a business, and was a really personalised video message. Essentially it was a digitalised cover letter; it told me enough about him within a minute and a half than it would if I was glazing over a CV."
Hiring managers read hundreds of CVs – so make it different
CVs have changed a lot over the past ten years, not just in how we write and create them but in how they're read and processed. Sophie says that the CVs that stand out to her show the candidate pushing themselves to the limit. "We had one guy this year who'd set up his own honey company. He put his Instagram handle on his CV which was actually a huge selling point for me as it meant I could go and have a look at it. It made it exciting for me, as I could see he'd got a lot of followers and that people were really buying his product." Additions like this, which draw your attention to a candidate's achievements and personality, are important parts of a successful application.
Demonstrate your work ethic
Stand-out CVs usually show a variety of experiences, says Sophie. "Life experience is fantastic but those people that have worked hard – and it might have been multiple jobs, working at your local supermarket while doing your degree – really stand out to me. It shows they have a work ethic that shows they are committed to something."
Potential pitfalls
One warning: having a series of short-term jobs in different sectors could also make you appear flighty, says Sophie. "Someone who's got five or six different jobs but only for a couple of months makes me question why they left. If it was a part-time job at Sainsbury's, why have they gone to work at Asda now? Why have they not continued in the same organisation, and why are they chopping and changing?" Sophie recommends thinking about trying to demonstrate longevity and commitment in a position, even if you don't want to be in the role forever.
You can watch their discussion in full here.
If you're completing a course, entering the job market or looking for your next move, then why not consider becoming a CMI member? We've got a huge amount of resources dedicated to enhancing your career chances, like our CV360 review service and our interview simulator tool. You'll be joining a community of other ambitious high-fliers and dedicated managers. Find out more here.
We also have a few articles on our Knowledge & Insights page on the topic too:
You might also like these posts on this topic:
Don't miss out - get notified of new content
Sign-up to become a Friend of CMI to recieve our free newsletter for a regular round-up of our latest insight and guidance.
CMI members always see more. For the widest selection of content, including CPD tools and multimedia resources, check out how to get involved with CMI membership.