Article:
4 Signs That Racism May Be an Issue in Your Workplace
Thursday 12 May 2016
Racial discrimination is a growing issue, with almost a third of employees witnessing or experiencing racism at work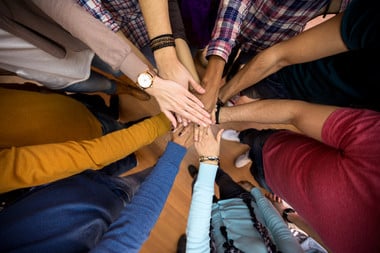 Even the suggestion of racism occurring at your office would make most employers feel uncomfortable, and British Prime Minister David Cameron's accusation that the UK's biggest businesses maintain "ingrained, institutional and insidious" attitudes that hold black and ethnic minority (BAME) employees back, reaffirmed the work British bosses still have to do to tackle the issue.
From preferential treatment for people of a certain race to the use of racist terminology, racial discrimination occurs when a person or institution alters its actions or behaviours based on race or ethnicity.
Want to learn more about if racism is an issue in your workplace?
Register for Free Access
Not yet a Member, Subscriber or Friend? Register as a CMI Friend for free, and get access to this and many other exclusive resources, as well as weekly updates straight to your inbox.
You have successfully registered
As a CMI Friend, you now have access to whole range of CMI Friendship benefits.
Please login to the left to confirm your registration and access the article.