Article:
6 things all managers need to know about the menopause
Written by Emma Molloy
Tuesday 09 November 2021
What's the impact? Should you approach employees about it? How should male managers approach it? We've got expert answers to these questions and more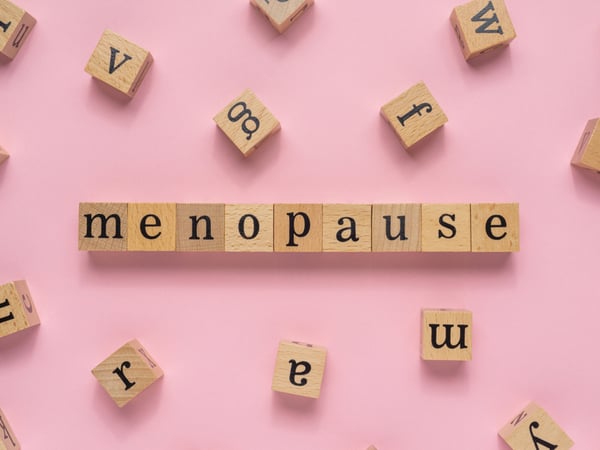 October was International Menopause Awareness Month – the ideal time for the women's rights charity the Fawcett Society to publish its report on menopause in the workplace. It's a topic that managers need to know more about, so CMI invited Andrew Bazeley from the Fawcett Society to speak to the CMI Companions about what managers and leaders need to understand about the impact of menopause in the workplace.
The report focuses on the experiences of employees in financial services – a male-dominated sector that is incredibly important to the economy and offers some of the highest paid managerial jobs. The learnings it brings out are essential for managers and leaders everywhere. Here are six key things you need to know.
1. What is the menopause and who does it affect?
The menopause (when periods stop as estrogen levels decline) affects both women and trans men, explains Andrew.
It most commonly starts between ages 45–55 but it can also start before this. "For 12% of women it happens between 40–45 and for a further 4% it happens before 40," he says. Some individuals just biologically start earlier, while in others it's caused by procedures such as hysterectomies – which are sometimes necessary for conditions such as endometriosis – or cancer treatment that affects the ovaries.
Women often suffer debilitating symptoms in the perimenopausal (or 'transitional') phase, where periods are still irregular. On average this phase lasts around four years.
By definition, a woman becomes post-menopausal 12 months after their last period. But just because someone is post-menopausal it doesn't mean that their symptoms have necessarily stopped. "They can sometimes be lifelong," says Andrew.
To put in context how many people in your workforce may be experiencing menopause at any one time, around 10% of women working in the financial services sector are currently going through it, he adds.
Understand in more depth
Learn more about women's experiences, the menopause through an intersectional lens, talent retention and actions for employers to take in the report conducted by the Fawcett Society, Standard Chartered and Financial Services Skills Commission.
Read the full report
2. What is the impact on individuals?
Symptoms are both physical and mental – and extend far beyond the stereotypical hot flushes, continues Andrew. They can include aches, tiredness, dizziness, quick heartbeat, urine leaking, anxiety, brain fog – among others. "We need to expand our thinking on what menopause symptoms are and the impact that can have."
Because of the lack of awareness and information that's out there, not all women immediately realise they're going through the menopause, he says. "They sometimes think they're experiencing some other significant health condition – dementia is often cited – or  that they are 'going mad', in the words of some of our research participants."
The symptoms can affect women's confidence, and in turn their careers: almost half of financial services employees experiencing the menopause said they were less likely to want to apply for a promotion, often due to the fear of being perceived as incompetent or having their abilities questioned. "Many women in our focus groups said that if they had known they were going through the menopause, they may not have left the company," Andrew says.
It's also important to remember that not all women's experiences are the same. For example, Black women in financial services reported that there are not many other leaders like them in the sector who they could talk to and, as they may already struggle with feeling that they are perceived as less competent because of their race, they are even more nervous about speaking up at work in case it undermines their credibility further. Asian women said they struggled with stereotypes, including an expectation to be at the top of their game at all times. Disabled women can find it hard to tell the difference between the symptoms of menopause or their ongoing impairments – and it can even make existing symptoms worse.
Despite the impact on individuals and their ability to work, women are scared of bringing up the menopause in the workplace where the culture still considers it a taboo subject, says Andrew. In the Fawcett Society's research, half the respondents feel that the menopause is not something you can discuss in the workplace. Furthermore, only 22% disclose their menopause status at work, and even fewer in senior leadership will disclose it – a mere 8%.
3. How does the menopause impact organisations?
The menopause is a problem for talent retention, as it causes older women to leave the workforce earlier than they might do otherwise. This appears to be consistent across other sectors too, says Andrew. The Fawcett Society's research found that a quarter of employees experiencing the menopause said they are more likely to retire early because of it. "This is really crucial for any industries that have a skills gap."
Supporting women through the menopause also has clear potential impacts on boosting the amount of women in the leadership pipeline.
"Including menopause in the EDI [equity, diversity and inclusion] work of organisations has the potential to support women and trans men to flourish. If they're able to do that, there's real potential for benefit: to support their employees, tackle skills gaps and create a more diverse and productive senior workforce."
4. Should managers be directly addressing employees or should women be declaring it themselves?
"It shouldn't be a case of asking women, but more about creating a culture that tackles the stigma on this," says Andrew. "If you do this, you are sending the message that this is something we care about, you might be experiencing it and we are open to talking to you about this so that your experience working for us is as good as it can be."
5. How should male managers approach this?
The first step is to understand and relate to both the symptoms and the other more subtle ways that the menopause may be affecting your colleagues. Some men will have lived experience of supporting others, such as their wives, through the menopause. Coming from a place of understanding will allow you to establish a more trusting and open relationship. Leaders who have committed to gender equality and action plans may find they have already built up a reservoir of trust.
Even if this is the case, "some women may not want to discuss it, especially with a male manager, and would prefer to speak to a designated, trained HR professional or menopause champion," says Andrew.
"But acknowledging that 'this is your reality, we're trying to understand the detail of what you need and want and be part of breaking the stigma for you, if you want', is a message which is more likely to come across better."
6. What action is needed?
"There was a clear message that women can stay and progress if they are given the right information and support," says Andrew. "Just as employers are taking that key role in breaking some of the stigma around mental health, women want to see the same happen around the menopause – get it normalised," he explains.
The Fawcett Society's research shows that worries about social stigma are the biggest blocker to opening discussions about the menopause at work. "In our research we found that 35% felt it was a private issue that they didn't want to talk about, but 45% said they didn't disclose it due to the social stigma. More women are now held back by the stigma," says Andrew.
How to combat this? Put information on the intranet, provide training for managers, create support groups, strive for a culture of trust and give women the confidence to engage with HR and their managers and get the support they need.
Read next: 10 simple ways you can support your menopausal employees
Learn more in the full report conducted by the Fawcett Society, Standard Chartered and Financial Services Skills Commission.
Image: Shutterstock/Muhammad_Safuan
You might also like these posts on this topic:
Don't miss out - get notified of new content
Sign-up to become a Friend of CMI to recieve our free newsletter for a regular round-up of our latest insight and guidance.
CMI members always see more. For the widest selection of content, including CPD tools and multimedia resources, check out how to get involved with CMI membership.