Article:
An Often-overlooked Lesson in Leadership From the World's Top Luxury Brands
Written by Matthew Rock
Thursday 13 June 2019
Internationally recognised branding expert Rebecca Robins shared insights from the world of Gucci, Louis Vuitton and Ferrari at a recent CMI companions roundtable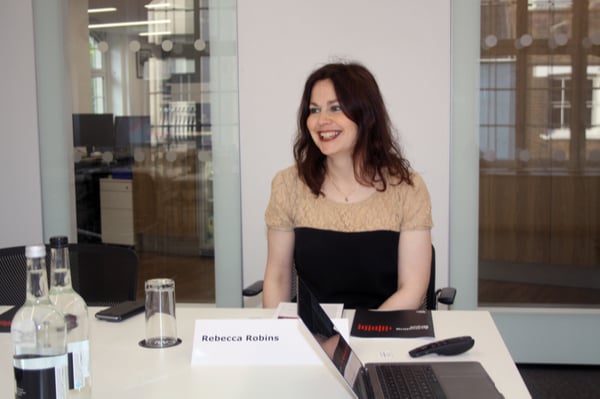 For the past 20 years Interbrand has been putting a value on the world's top brands. In an era when intangible value has become a critical measure of organisational performance, Interbrand's 'Best Global Brands' is the definitive source of knowledge.
Among brands, luxury brands have been the top-performing sector in recent years. Names such as Gucci, Louis Vuitton, Ferrari and Apple have shown stratospheric rises in value.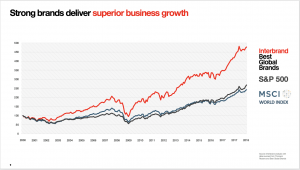 In May 2019 CMI held a special CMI Companions roundtable to share lessons from this outperformance by the luxury brands. The conversation was led by Rebecca Robins CCMI, Interbrand's global chief learning and culture officer, and she brought a powerful and possibly surprising central insight:
That while we know luxury brands for their exterior values and quality, it's their internal workplace cultures and behaviours that make them stand out
On the inside, the operations of the world's luxury brands share five common themes, says Robins. If these are not stable and strong, then your organisation will soon become unstuck. It's notable that Gucci, which has seen a 30% increase in brand value in the past five years, has, in Robins' words, "a phenomenal co-leadership team". By contrast, Burberry's decline coincided in part with the loss of its highly effective CEO, Angela Ahrendts, and a powerful leadership partnership with Christopher Bailey. Ahrendts left to join Apple in 2014.
Anyway, to those common internal qualities:
A culture of excellence. The leading luxury brands are investing in their cultures. They are becoming as obsessive about their people as they are about their consumers, they are committed to learning, they are partnering with other organisations on programmes around the future of talent and work – and millennial employees, as a result, thrive.
An obsession with customers. The best brands are relentless, says Robins. "Everything they do is in pursuit of the customer and making sure that the brand is responsive to their needs. Robins references the CEO of Farfetch: 'if we're not solving a problem the user has, we won't do it.'"
Clarity and conviction. The best brands know what they stand for. Louis Vuitton, the world's most valuable luxury brand, "owns the space of the spirit of travel. It cascades through everything they do," says Robins. All organisations need to consider that 'brand DNA', she insists.
A subscription mindset. Just look at the likes of Netflix and Amazon to see the power of the subscription model and mindset. Thinking about subscription models forces organisations to think about data and engagement – the really important things.
An ecosystem of collaboration. The leading luxury brands are being more open and transparent than ever before. There are more conversations happening now around shared value, through strategic collaborations and partnerships – these are all signals of brands looking out, and to the longer term, says Robins.
Yes, the world's best luxury brands have supreme product quality and awesome marketing power; but they are also the home to some world-class management and leadership.
Find out more about becoming a CMI Companion.
You might also like these posts on this topic:
Don't miss out - get notified of new content
Sign-up to become a Friend of CMI to recieve our free newsletter for a regular round-up of our latest insight and guidance.
CMI members always see more. For the widest selection of content, including CPD tools and multimedia resources, check out how to get involved with CMI membership.