In a conversation with Judge Magnus, we explore the must-have qualities of those looking to be #BetterManagers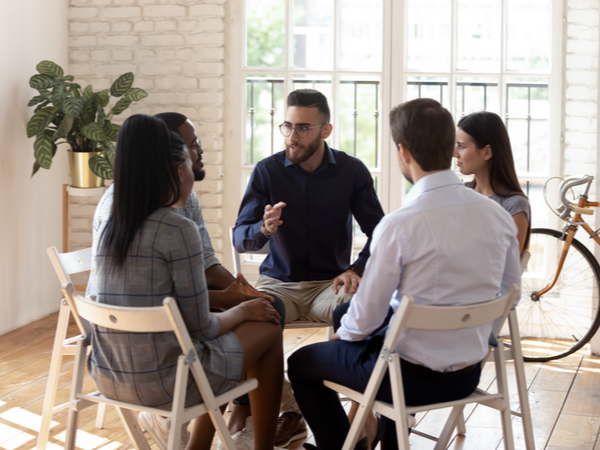 The Singapore chapter of CMI  recently came together to discuss the key traits needed to be #BetterManagers in the coming decade – especially as worldwide working habits are going through an upheaval as we move into a hybrid working era post-Covid-19. After a rigorous debate, the members narrowed down the traits to the following top three:
Empathy
Trust
Agility
We all agreed that empathy was at the top of the list,  due to its importance in the field of business and management.  A leader who best represents  expertise in this field led us to Retired Judge Richard Magnus, who spent 41 years with Singapore Legal Services and is a recipient of the Meritorious Service Medal by the state for exceptional public service. Today he is the Chairman of the Public Transport Council and also sits on the board of many private and public sector organisations. I had the incredible honour of interviewing him on the subject of "Practical Empathy" at a recent CMI event.
Judge Magnus highlighted that the practice and even use of the word empathy is fairly recent in English language. It has only grown in the last decade, and is now among the top one million words that is often used in social conversations and government policies. The application of empathy differs by sector and industry, but we all agree that it is universal in its effectiveness and importance.
Empathy is about putting yourself in other peoples' shoes, trying to see things from different perspectives, and using your emotional intelligence skills. Practical empathy is the ability to collect and use data to apply it for addressing the needs of the stakeholders.
Here's my summary of the key takeaways from the dialogue for my friends who prefer to read instead of listen:
The practice of empathy is well defined by the definition of who the beneficiaries are;
The shift from shareholder value to stakeholder value represents the empathetic change that businesses are embracing;
Empathy should not be confused with sympathy;
Practice of empathy should take a long-term view;
Technology can enable companies to be empathetic to a fine point;
The world's top 10 empathetic companies list is dominated by technology companies;
Empathy Index – this is an evolving field and work has started in 2016 and helps measure the level of corporate empathy;
There is no such thing as a 'dead wood' employee – there is only a dead wood employer, and there is a moral responsibility for the employer to motivate the employee;
To operate sustainably, companies need to be ruled by morals and legitimacy through the practice of ethical empathy, which needs to be ethical and coherent logically;
Empathy needs to become the culture of the organisation, and  should have a seat at the table.
In summary, Judge Magnus quoted Peter Drucker in saying: "Culture eats strategy for breakfast". The practice of empathy will help companies differentiate and succeed in the post Covid-19 era.
Many thanks to Tay Woon Teck and Wai Khin from RSM for their hospitality in hosting this session. Thanks also to fellow council members KK Lim, Wai Loon Lee and Anthony Ong for support in making this session possible.
You can watch this discussion in full here, and check out our upcoming events here.
You might also like these posts on this topic:
Don't miss out - get notified of new content
Sign-up to become a Friend of CMI to recieve our free newsletter for a regular round-up of our latest insight and guidance.
CMI members always see more. For the widest selection of content, including CPD tools and multimedia resources, check out how to get involved with CMI membership.